Don't Let Termite Damage Decrease Your Home's Value In Blacksburg
10/15/2022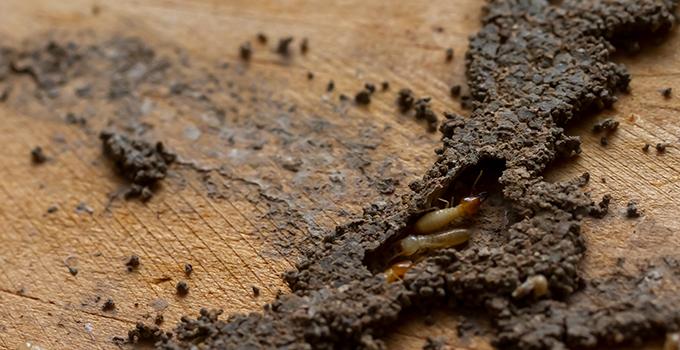 Rated as one of Virginia's best places to live, Blacksburg sits between the Allegheny and Blue Ridge mountains. It has a wonderfully moderate climate that lures people to shop, visit galleries and restaurants, and enjoy plenty of outdoor activities year-round. With a reasonable cost of living, home ownership is easily obtainable. Living within this beautiful town is the dreaded termite, and without Blacksburg pest control, termites might find local homes incredibly attractive and appetizing.
How Common Are Termites In Blacksburg?
Termite infestations in Blacksburg happen often, and eastern subterranean termites are typically the primary offenders. Termites need two things to survive: moisture and cellulose. When supplies outside become scarce, termites send out the troops to search for new life-sustaining sources, often leading them to area homes. Because termites are tiny, silent invaders, they usually slip into homes unaware and begin consuming any available wood products within houses. While their primary target often starts with soft, moisture-soaked lumber, they are more than willing to move onto sound wood. Some signs that a home has experienced a termite invasion include finding swarmers (winged termites) near windows and doors and discovering mud tubes attached to foundations and floor joists. As termites feast unabated, sure signs of a termite problem will become evident.
Homeowner's Guide To Identifying Termite Damage
Every year in the United States, termites cost a collective five billion dollars in property damage. When termite infestations in Blacksburg go undetected for an extended period, damages and costs for fixing them can be staggering and rarely get covered by homeowner insurance. Homeowners that keep a vigilant eye out for signs of termite damage can get a jump on stopping costly termite damage in their homes.
Seven signs of termites inside your Blacksburg house include:
Piles of "sawdust" (termite feces) under areas of activity

Dark and blistered wood

Crumbling wood when poked

Wood that sounds hollow when tapped

Weak and sagging floors

The appearance of sunken or bubbling paint or wallpaper

The formation of soil in cracks, gaps, and crevices
Learning that termites have invaded your home can be distressing and requires immediate attention because wood-destroying insects affect your home's structures and value. When one of your most expensive investments gets threatened by termites, it is wise to call in the pest professionals at All Pest Control & Solutions for termite remediation.
What To Do When You Find Termite Damage
Trying to eliminate active termites on your own only leads to disaster. Termites are difficult to eradicate because colonies multiply and spread quickly throughout homes. Because untreated termite infestations can result in severe damage to homes within three to eight years, homeowners must seek professional termite treatments immediately upon detection. All Pest Control & Solutions uses a four-step process to ensure your home is termite free: inspection, spot treatments, liquid termite treatment, and maintenance and monitoring. In addition to these essential services, we offer one and five-year warranty plans that give homeowners extra peace of mind.
Three Things You Can Do To Avoid Future Termite Infestations
With some simple steps, homeowners can significantly reduce the possibility of a future termite infestation. By instituting some basic prevention measures around the yard, homeowners can deter termites from finding their homes attractive.
Three prevention measures necessary for termite prevention include the following steps:
Eliminate any wood contact with the soil (especially those close to your foundation).

Make sure all gaps, crevices, and cracks in foundations get sealed with silicone-based caulking.

Fix any moisture issues/water leaks that keep the soil around your foundation saturated.
When termites are desperate for moisture and cellulose, a homeowner's best preventative measures might not hold them back; therefore, the best way to get rid of termites in Blacksburg is by partnering with All Pest Control & Solutions. One call to our family owned and operated company gives homeowners peace of mind knowing that all services are backed by 10+ years of pest knowledge and experience. Reach out to get started and to learn more about our residential and commercial pest control services in Blacksburg.