Commercial Pest Solutions For Every Industry
When it comes to businesses, pest sightings are unacceptable. Whether it's a single sighting of a rodent or a full-blown roach infestation, pest problems can scare away customers, shut down your business temporarily or long-term, and destroy your company's hard-earned reputation.
From hotels to restaurants to schools to government facilities and everything in between – you need effective commercial pest control that both eliminates and prevents pests from returning. When it comes to your business, don't settle for a company that offers the lowest quote. Partner with All Pest Control of Virginia and let us help you achieve and maintain a pest-free facility.

Warehouses

Medical Facilities

Office & Government Buildings

Schools & Educational Facilities

Multi-Family Unit Housing

Hotels
Restaurants & Foodservice

Food Processing

Manufacturing

Food & Non-food Retail
Eliminate The Cause Of Your Pest Infestation
You can call any pest control company to treat the symptoms of a pest infestation, but until you find and eliminate the root cause of the pests – you won't have effective pest control. Pests will just keep returning and you'll have to continue calling for pest control solutions to remove them! All Pest Control will not only eliminate the current pests in your business, but we'll take steps to find out how the pests are getting inside so we can create a plan to prevent future pest infestations.
Our Approach To Commercial Pest Control

Our proven commercial pest control process follows a three-step approach to ensure the source of your pest problem is discovered and corrected: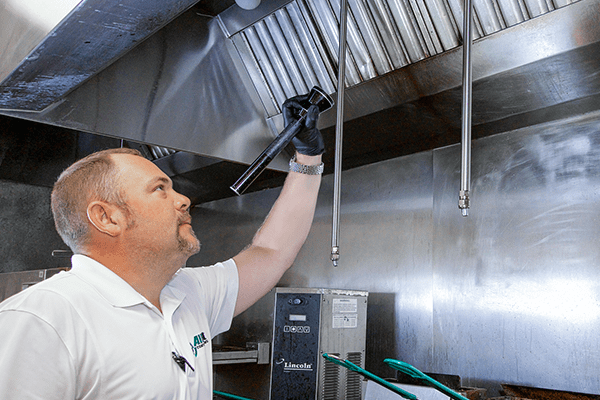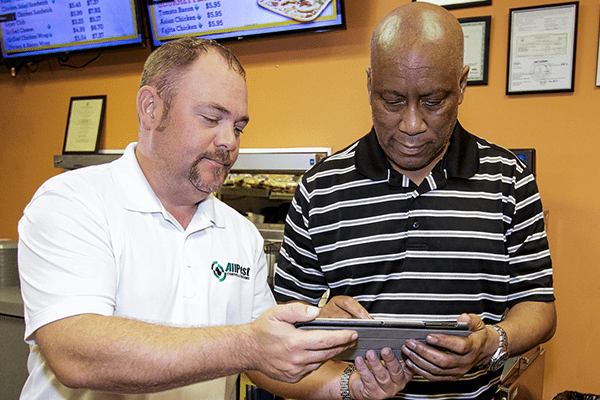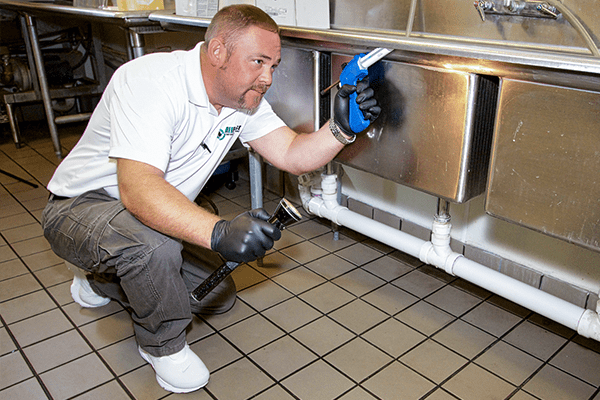 Step 1: Onsite Inspection
Our experienced and knowledgeable technicians will tour the interior and exterior of your facility looking for conditions conducive to pests and for evidence of current pest infestations. We're going to want to speak to the business owner or manager, so we can learn more about your history of pest problems, what you've tried previously, what works and what doesn't. We take this information into consideration when developing a plan of action to ensure we come up with effective methods of pest control you can depend on.
Step 2: Develop a Treatment and Elimination Plan with a Quote
In some cases, we can develop a treatment plan right on site. Otherwise, we'll return to the office to draw up the treatment and elimination plan and create a quote for the services.
Step 3: Implement Pest Management Program
Once you're ready to eliminate pests from your business, we'll begin implementing an Integrated Pest Management (IPM) program we created based on the inspection. Your treatment plan might include weekly, monthly, or bi-monthly visits. Our IPM programs focus on the long-term prevention of pests with biological control, habitat manipulation, exclusion services, and mechanical controls such as bait stations.
Why Choose All Pest Control?
We know you have choices when it comes to pest control in the Roanoke and New River Valley areas – but you'll want to work with All Pest because we take a comprehensive approach to eliminating your current pests while preventing future infestations. Our services are results driven – if it doesn't work, we'll change strategies to ensure your business is free from pests! To ensure you get the most out of your treatment plan, we offer automated reminders so you'll never forget an appointment, too.
We are Veterans Certified (VOB), Swam Certified, and are EVA vendors to serve government facilities.

Schedule Your Free Inspection
Complete the form below to schedule your no obligation inspection.