Professional Bed Bug Control & Removal
Not only are bed bugs tiny and masters at avoiding detection, they reproduce rapidly. In fact, a single pregnant female can result in over 300 adult bed bugs and 1,000 new eggs in just three months' time.
Serving Roanoke Valley and the New River Valley regions, All Pest's bed bug control services are available for residential and commercial properties that are battling bed bugs. Our integrated bed bug protection service protects homes and businesses through assessment and successful implementation of proven bed bug removal solutions. At All Pest, we have extensive experience with pest control and use the latest technology to develop effective treatment plans designed for your specific bed bug problem.
Our Bed Bug Control Process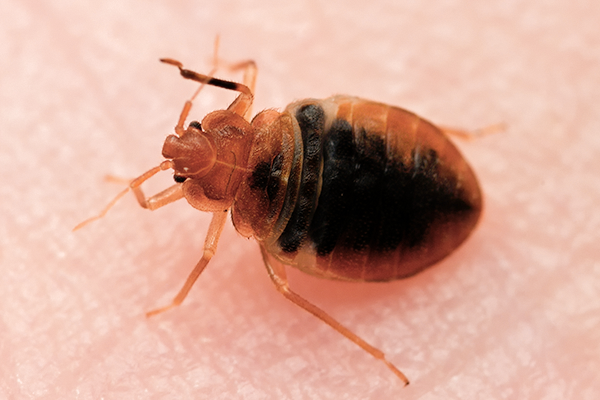 Step 1: Phone Consultation
If you suspect your home or business has bed bugs, give All Pest a call immediately. We'll ask you some questions to figure out if what you're seeing is a bed bug infestation.
Step 2: Schedule Service
If you do have a bed bug infestation, we'll schedule your service for removal and provide you with instructions to prepare for the bed bug treatment. It's extremely important that you complete the preparation before your treatment to ensure maximum results.
Step 3: Bed Bug Treatment
Our experienced bed bug pest control technicians will arrive at your home or business for your treatment. Based on the severity of your bed bug infestation, All Pest will use either conventional or steam methods to eliminate bed bugs. We will treat affected mattresses, box springs, and furniture as well as apply treatment to baseboards, cracks, and crevices using the best tools and science to address the causes of your bed bug problem. Our bed bug treatment will target bed bugs as well as bed bug larvae to prevent them from growing into breeding and biting adult bed bugs!
Step 4: Closely Monitor your Home or Business
After your bed bug treatment, continue to monitor your home or business closely for signs of bed bugs and call us if you discover them. Because of how quickly the bugs reproduce, you need to act quickly at the first signs of a problem to effectively control a bed bug infestation. If bed bugs are left uncontrolled, your family or customers are at risk of being bit by bed bugs.
All Pest's Bed Bug Guarantee
We offer a 90-day guarantee of our bed bug treatment. If bed bugs return within 90 days of your treatment, call us and we'll come back and retreat your home or business.

Bed Bug FAQ
What are the signs of a bed bug infestation?
Bed bug bites on arms, legs, and other areas that are typically uncovered while sleeping.
Live bugs on mattresses (especially along edges, corners, and stitch lines), on or in box springs (seams and edges on the underside of the box spring are common bed bug hiding spots but also inside the box spring), and upholstered furniture. Bed bugs may also hide in nightstands and other furniture as well as behind bedframes, wall hangings, and inside electronics.
Small dark spots on sheets and/or the mattress, which are bed bug excrement.
Blood stains on sheets and/or the mattress, which are from bed bugs being crushed.
Should I throw out my mattress if I find bed bugs?
Infested mattresses and furniture do not need to be tossed out if you seek professional help. All Pest Control uses both steam and conventional methods to eliminate bed bugs that have infested mattresses, box springs, couches, and other furniture. Before throwing anything away, please contact us to discuss your bed bug problem.
How much does a bed bug treatment cost?
The cost of a bed bug treatment varies and is determined by several factors including the size of the infestation and the severity of the bed bug problem. When you contact All Pest, we'll ask you a few questions and then provide a quote for service.

Schedule Your Free Inspection
Complete the form below to schedule your no obligation inspection.