Professional Solutions That Get Rid Of Mice & Rats
Unfortunately, mice and rats can cause serious destruction to structures. They can also carry and transmit diseases to humans and pets. If found in your home or business, don't ignore them. Call All Pest Control & Solutions at the first sign of a rodent infestation as they reproduce quickly, and before you know it – you can have hundreds of rodents taking over.
The most effective way to keep your home or business rodent-free is to prevent rats and mice from getting inside in the first place. Anyone can set a few mouse traps and call it a day – but All Pest Control & Solutions will do more than get rid of your existing rodent infestation – we'll take steps to fix the root cause and keep future rodents from finding their way into your structure. Serving Roanoke and surrounding areas and Christiansburg and the New River Valley region, our locally owned and operated pest control company is ready to help you resolve your rodent problem.
Our Rodent Control Process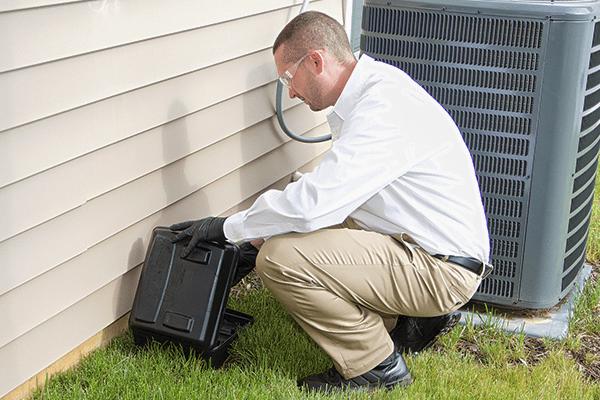 All Pest Control & Solutions follows a proven three-step process for getting mice and rats out of residential and commercial environments – and keeping them out! Whether you need one-time rodent control or an ongoing solution, it all starts with an inspection of your property.
Step 1: Rodent Inspection
A highly trained and licensed pest control technician from All Pest Control & Solutions will thoroughly inspect the area to determine what type of rodent is getting inside, how severe the infestation is, and what property conditions are conducive to allowing rodents inside. The inspection will also determine whether you would benefit from a one-time rodent control solution or if you'll require ongoing solutions to get rid of rodents.
Step 2: Implement Rodent Exclusion and Baiting Program
Based on our inspection findings, All Pest Control & Solutions will implement an exclusion and rodent baiting program that eliminates existing rodent activity and corrects the conditions that would allow them to get back inside. For example, we will look for areas outside your home large enough for mice or rats to get inside and can install wire mesh on them to prevent access. Some common areas that may need exclusion treatments include:
Air and dryer vents

Doors in need of door sweeps and weather stripping

Gaps under siding, fascia board, and gutters

Holes or rotten areas of walls and siding

Openings where pipes and electrical wires enter the home
Step 3: Monitoring and Sanitization
Approximately two weeks after the initial treatment, All Pest Control & Solutions will come back to inspect, clean, and sanitize the infested area. We'll check for additional rodent activity, and if found, we'll discuss the next steps with you to ensure a rodent-free home or business.
Total Customer Satisfaction
Our goal is to provide total customer satisfaction by treating everyone fairly and with respect.

Rodent FAQ
What space can a mouse fit through?
Generally speaking, if a #2 pencil can fit into a hole, crack, or gap, so can a mouse. Rats can enter openings larger than 1/2-inch.
How can I tell if I have rodents?
For the most part, rodents are nocturnal critters, so you may never actually see one in your home. If you're concerned that you might have mice or rats, the United States Environmental Protection Agency cited these signs of a rodent infestation:
Rodent droppings

Nesting materials

Signs of chewing on food packaging or holes chewed through walls and floors

Stale smells coming from hidden areas
It's very common for Virginia homeowners to find droppings on their kitchen counters, in drawers, and in other areas where food is stored. They may also discover rodent nests in their attics and other areas where there is less foot traffic. Rodents often nest in insulation, contaminating it with their droppings and urine.
Are rodent droppings dangerous?
According to the CDC, several diseases can be spread to humans directly through rodent droppings, urine, and saliva. Diseases include hantavirus pulmonary syndrome and salmonellosis (consuming foods contaminated by rodent feces).

Schedule Your Free Inspection
Complete the form below to schedule your no obligation inspection.