The Key To Keeping Bed Bugs Out Of Your Blacksburg Home
4/15/2022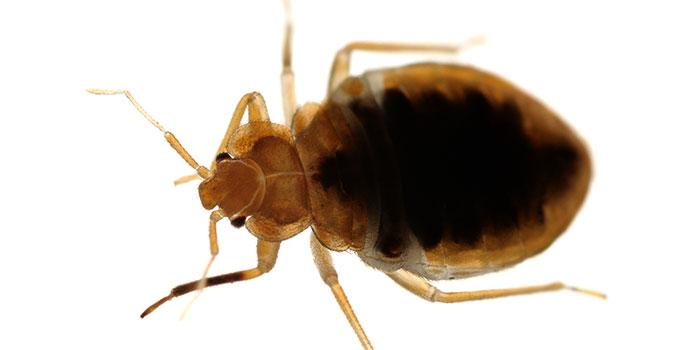 Our homes are our safe spaces, and our beds are considered a clean, sacred place where we can rest without having to worry about the worries of the world. As a result, there's nothing worse than feeling something crawling in your bed, or crawling on your skin while you are in your bed. Knowing that bed bugs have invaded your Blacksburg home can bring feelings of shame, as well as filth and paranoia. Read on to learn how bed bugs get into Blacksburg homes, and how to get rid of them.
Do Bed Bugs In My Blacksburg Home Mean It's Dirty?
Much like cockroaches, there is this misconception that bed bugs prefer a home that is dirty. However, that is not true — bed bugs are opportunistic, and will happily infest any kind of home in Blacksburg — dirty, clean, and everything in between. All bed bugs are looking for is a place to hide, eat, and breed, and any mattress in Blacksburg will do.
Do Bed Bugs In Blacksburg Travel On Clothes?
Bed bugs are wingless insects, and on their own, they travel pretty slowly. In order for them to move around and infest Blacksburg houses, their travel must be human-assisted. Here are some ways that bed bugs can travel from one place to the next:
Clothing: While less likely to occur, bed bugs can travel from place to place by hiding in your clothing, then infecting the next Blacksburg house you travel to.

Furniture: Be careful where you are getting your furniture. Bed bugs love to live in dark spaces, like inside couch cushions or mattresses. If you are bringing in furniture from yard sales, secondhand stores, or from the side of the road, you could potentially be bringing in bed bugs as well.

Bags and luggage: If you are setting your bags or luggage down on floors, it is easy for bed bugs to crawl in and hitch a ride to your Blacksburg home that way. If you are traveling, be sure to set your bags down on top of counters and other places where it is less likely to contain bed bugs.
What Are Some Bed Bug Control Tips For My Blacksburg Home?
The best cure for bed bugs is prevention. Below are some easy things everyone can do to prevent bed bugs from infesting your Blacksburg home:
Vacuum regularly: When vacuuming your Blacksburg home, make sure to get to the hard-to-reach areas that offer hiding spaces to bed bugs, as well as around all the places that bed bugs may be hiding, such as your bed and storage areas.

Use a mattress cover: Bed bugs are notorious for hiding in your mattress because they are looking for dark places to hide. Take this option away from them by using a cover on your mattress and boxspring.

Seal up holes in your home: Go around your Blacksburg house and seal up any holes you may find, making it harder for bed bugs to gain entry.

Clean up clutter: Bed bugs are simply looking for a safe place to hide with easy access to food. Take the safe place to hide away by making sure you clear clutter away and properly store your items.
How To Get Rid Of Bed Bugs In Your Blacksburg Home Fast!
Any internet search will provide you with dozens of DIY at-home methods you can use to try to remove bed bug infestations in your Blacksburg home. However, these are not recommended because at best, they rarely work, and at worst, they can be harmful to people and pets. The best thing to do to get rid of a bed bug infestation in your Blacksburg home is to call the experts at All Pest Control & Solutions. Our expert technicians are armed with the skills, tools, and know-how to safely and effectively remove entire bed bug infestations from your Blacksburg home, as well as implement strategies to ensure they do not return. Don't let bed bugs ruin your sleep and the sacredness of your bed — call us today!