Professional Pest Control For Bent Mountain, VA Homes & Businesses
The small community of Bent Mountain is an idyllic place to call home. You can't ask for much more than our beautiful mountain views, small-town charm, and location, which is near the large city of Roanoke. Bent Mountain is a lovely place to put down roots and raise your family.
Living in Bent Mountain also means that if any of the pests that live in our area's outdoor spaces make their way onto your property, the local professionals at All Pest Control & Solutions can help. We will work with you to alleviate your Virginia property's pest problems through our modern pest control solutions, affordable services, and comprehensive treatments. To learn the many benefits of implementing our residential or commercial pest control solutions, reach out to our professionals today!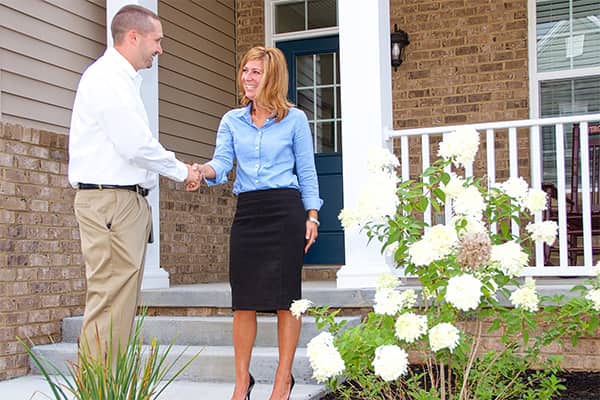 Home Pest Control In Bent Mountain, VA
At All Pest Control & Solutions, we are committed to our homeowners and helping them guard their homes and families against the pests in our area. We understand that each home and family is unique, which is why we have developed several different home pest control plans, each that we can customize to meet your property's specific needs.
All Pest Essential

All Pest Plus

All Pest Complete
Each of our above plans offers year-round pest protection, free re-treatments, regular exterior services, and interior services when needed! To discover which plan is the right fit for you, call us and speak with one of our friendly and helpful professionals!
Commercial Pest Control In Bent Mountain, VA
Guarding your Bent Mountain business against pests is vital to its reputation and long-term success. If pests are present, word will quickly spread, and your business will suffer.
At All Pest Control & Solutions, our business is helping you guard your business against pests like flies, rodents, spiders, cockroaches, and more! Our professionals will work with you to get to the root cause of your pest problems, offering a long-term solution and ensuring that pests don't invade and cause harm inside your facility in the future.
If you are a business owner looking for the best way to protect your commercial facility against pests, give us a call today. Our proven pest control methods will help guard your facility, customers, and employees from the dangers of unwanted pests.
Answering Bent Mountain's Most Commonly Asked Mouse Questions
One of the most common calls we get is in regards to mice. Mice are one of the most common pest problems in our area and across the country. To help you learn more about these pests, we will answer the top three most common questions about mice.
Why do mice want to be in my house?
Mice are a common problem because they have learned that our homes offer them sources of food and water that are easy to obtain. They also know that our houses provide safe shelter. Open trash cans, leaky pipes, and chimneys, attics, and wall voids all attract mice.
How are mice getting inside my house?
These tiny rodents can squeeze their bodies into spaces as small as the diameter of a pencil. Mice, like all rodents, have sharp front incisors. If needed, they will use those teeth to help make entry and exit points. Mice are good climbers and will enter our homes either at ground level or through access points up off the ground.
How do I get rid of rodents?
The most effective way to get rid of rodents with by partnering with All Pest Control & Solutions. Our professionals have a deep understanding of the mice living in our area, including their life cycle, behaviors, and nesting sites. They will work with you to eliminate any rodents in your home and offer routine services that provide a long-term solution. Call today to learn more!
Here's What Makes Bent Mountain Cockroaches So Dangerous
No matter where they live, either in Bent Mountain or anywhere else, Cockroaches are dangerous pests that cause many health risks to people and damage our property. Cockroaches are scavengers and naturally live in unsanitary areas. Their job out in nature is to feed on and get rid of decaying plant and animal matter. In our homes, their feeding habits make them dangerous and unwanted pests. Cockroaches cause a long laundry list of problems, including:
The spread of bacteria and human pathogens like dysentery, salmonellosis, gastroenteritis, and E. coli. make people ill.

The contamination of food sources.

The triggering of allergies and asthma attacks via their shed skins and excrement.

The staining of walls and other surfaces with their excrement.

The creation of an unpleasant musty odor in our homes.
If you ever suspect that cockroaches have found a way into your Bent Mountain home, don't hesitate to reach out to us. We would love to help you remove these unsanitary pests from your homes and keep them from returning!

Schedule Your Free Inspection
Complete the form below to schedule your no obligation inspection.