All The Ways Bed Bugs Get Into Lynchburg Homes
3/30/2021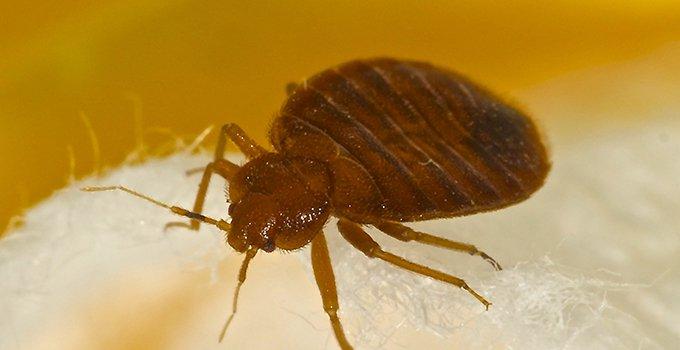 You may think that your spotlessly clean home is immune to pest activity, but you would be terribly, terribly wrong. Most pests here in the Lynchburg area are unimpressed by the differences between clean and dirty homes. In fact, pests such as bed bugs are only concerned with how many people there are to feed on – and how easily they can get in contact with you. Bed bug infestations are becoming more and more frequent in the Lynchburg area, and are affecting hundreds of households every year. Here are some ways to identify them and stay safe from hot spot locations all year long.
Bed Bug Hot Spots In The Lynchburg Area
Lynchburg may be a smaller city, but that doesn't keep bed bugs from infesting homes and businesses all over the city. Here are just a few of the most common bed bug hot spots:
Transportation: Bed bugs gather in areas of public transportation, including airports, bus terminals, and train stations.They can enter your luggage or carry-on bags with relative ease, hitchhiking with you to wherever they want to go.

Lodgings: Overnight residential areas such as hotels and B&Bs can harbor long-term bed bug infestations that affect all occupants involved.

Universities: With the many different types of colleges, universities, and trade schools found around the area, bed bugs often choose to stay with traveling students and college-bound persons who live in a dorm or group setting.
If you are concerned that you will be exposed to bed bug activity, never fear! Follow these steps to protect yourself moving forward:
When travelling, store your baggage up high and off the ground. Do not allow your bags to come into contact with carpets, seats, or other shared or public objects.

As tempting as Facebook Marketplace may be, do what you can to check for the presence of bed bugs on second-hand appliances and furniture items. Check for signs of habitation: excrement spots, blood spatter, exoskeletons, and more.

Wash all your clothes on the highest heat setting possible, careful to include even clothes that were not worn while on your trip.

Allow suitcases, bags, and other items to air out in the sun for at least one day after travel or hot spot exposure.
Still concerned that bed bugs will be a problem in your Lynchburg home? Reach out to All Pest Control & Solutions for a definitive answer right away.
Lynchburg Bed Bug Woes? Get Everything Under Control With All Pest Control & Solutions
Bed bugs are increasingly difficult to prevent in the Lynchburg area, partially because of the ever-growing population, and partially because of the incredibly versatile behaviors exhibited by the pests. Not only are these pests cyclical and often chronic, but they can be extremely difficult to eliminate on a smaller budget. Long-term bed bug occupation can significantly impact the safety of yourself and your family, and create a host of problems that can be felt deeply across your home. If you do end up with bed bugs encroaching on your Lynchburg home, it will be time to contact the professionals right away.

All Pest Control & Solutions is your number one Lynchburg pest control company for bed bug prevention and beyond. Our 24-hour support team is ready to accommodate your needs at a time convenient for you, and is equipped to deliver the results you deserve at record speed. Please feel free to reach out to our New River Valley office as soon as possible, and identify new ways to protect your home from future pest invasion. Call, click, or visit with us today through a no-obligation inspection designed to impress. Get All Pest Control & Solutions today!