What To Do About Box Elder Bugs In Roanoke
5/15/2022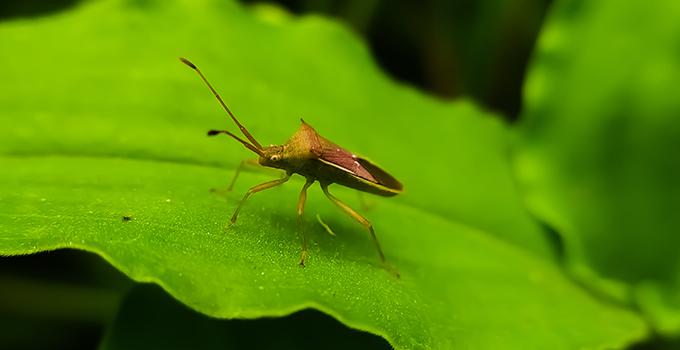 Many different pests in Roanoke make their way onto your property. From scary-looking spiders to unsanitary cockroaches, pest infestations can be an annoyance. However, while most people worry about species like wasps or bed bugs, other invasive pests in the area can cause problems. One of the most intrusive is the box elder bug. While they aren't a dangerous pest, they are one of the most challenging to remove alone. Instead, learn how Roanoke pest control services can keep these bugs away from your property.
What Do Box Elder Bugs Look Like?
Box elder bugs are relatively easy to identify once you've seen one as they have rather distinctive patterns on their bodies. They are black, and their markings are red high on their wings and backs. However, until they are fully grown, their bodies are a more intense red and have a white dot. Box elder bugs also have six legs and a pair of antennae.
If you see a box elder bug, you might assume that they are a kind of beetle. While they have a long, narrow body shape similar to some beetle species, they are true bugs and aren't beetles.
What Attracts Box Elder Bugs To My Home?
The main reason you have box elder bugs on your property is simple. They live on and eat box elder trees. So, if you have these trees around your yard or close to your home, you could end up with a box elder bug infestation. Box elder bugs prefer to live most of the time outdoors, but sometimes they make their way inside as winter approaches. They will overwinter in your house and then emerge when spring arrives. Box elder bugs usually congregate on the warm walls and windows of your home that face the sun.
While box elder bugs don't pose any health risks or cause any real damage to your property, they can invade in large numbers. You might notice their bodies accumulating around windows and doors, which can be pretty repulsive.
Is There Anything That Repels Box Elder Bugs?
Many try to implement box elder bug control on their own. Some people use at-home remedies such as lavender essential oils, while others use purchased bug sprays. But, while these options might eliminate some box elder bugs on contact, they aren't very effective at removing the entire infestation. Because box elder bugs invade in droves and live on box elder trees, it's usually necessary to treat the whole property.
The safest and most effective approach to eliminating box elder bugs is professional pest control from All Pest Control & Solutions.
Tricks To Permanently Get Rid Of Box Elder Bugs On Your Property
You can take a few steps to deter box elder bugs around your property. First, you can remove box elder trees and also clean up mulch, leaf piles, and other organic debris from your yard. Second, you can make it more difficult for the bugs to get into your home by repairing broken screens and patching up holes in the outer walls.
But, for the most effective box elder bug prevention and control services, give All Pest Control & Solutions a call. You can request a quote or learn more about our home pest control plans.