Professional Pest Control for Roanoke Homes & Businesses
Roanoke is a large metropolitan city located in Virginia. Roanoke offers its residents plenty of educational, professional, and housing opportunities to help all of its residents thrive. To help maintain a positive atmosphere in Roanoke, the pest professionals at All Pest Control & Solutions offer affordable, comprehensive, dependable, and modern pest control solutions. Our experts provide the services needed to protect people and property from the area's most common insects and rodents. We are proud to be Roanoke and the New River Valley's most trusted termite and pest control option. To learn more about our program options and which one will work best to solve your pest-related problems, give us a call today!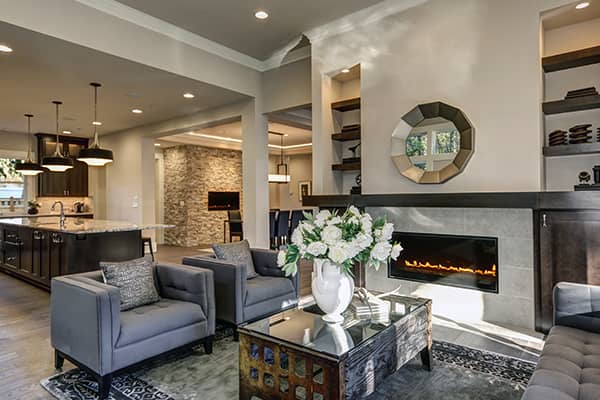 Residential Pest Control in Roanoke, Virginia
Don't let your home and property become a place where insects and rodents feel comfortable living. Instead, put into place the year-round services needed to keep pests out of your home, away from family and belongings.
At All Pest Control & Solutions, we have developed three different home pest control plans to help meet the unique needs of any Roanoke, Virginia homeowner:
All Pest Essential: Protects homes from common house-infesting insects and rodents. This plan offers bi-monthly services that start with an initial inspection. It includes treating existing pest problems and any other pest problems that our experts discover during their visit. Our technicians return to control and prevent house-infesting pests like ants, spiders, and rodents at each bi-monthly service visit.

All Pest Plus: Offers general pest control, plus termite monitoring.

All Pest Complete: Offers general pest control, termite monitoring, seasonal mosquito treatments, and seasonal exterior tick control.
Please give us a call and speak with one of our helpful professionals. We are here to answer any questions you may have about our year-round home pest control plans.
Tips to Minimize Mosquito Exposure in Roanoke, Virginia
Mosquitoes are pests that live and breed outside. Both males and females feed on the nectar of plants and flowers. Additionally, female mosquitoes feed on the blood of people and animals to get the protein required to form and nourish their eggs.
The female's feeding habit is what makes mosquitoes such a dangerous pest. Female mosquitoes feed on a wide variety of hosts, which means that they have the potential to spread a wide variety of diseases to both people and pets. To help minimize the number of mosquitoes found living and breeding on your Roanoke property, it is essential to reduce moisture and limit the areas where they like to hide and breed.
Tips for minimizing mosquito exposure include:
Reduce areas of thick or overgrown vegetation on your property.

Keep your property's grass cut short.

Limit the amount of flowering vegetation planted on your property, especially any planted near the exterior of your home.

Reduce areas of standing water on your property by leveling out low-lying areas of ground with dirt fill.

Prevent water from collecting in containers around your yard by storing wheelbarrows, buckets, flowerpots, pet dishes, and like items inside storage buildings or upside down when not in use.

Make sure that gutters are maintained and do not allow water to collect inside them.

Put into place a professional mosquito reduction program.
To limit the numbers of mosquitoes found living and breeding on Virginia properties, we have developed a three-step mosquito control process that includes:
Initial mosquito inspection.

Initial mosquito treatment.

Mosquito control treatment. This includes their active season, between May and October. This service is 100% guaranteed. If mosquitoes are biting you between scheduled treatments, we will apply another treatment at no additional cost.
To learn more about our mosquito control process, reach out to us and speak with one of our helpful professionals.
Commercial Pest Control in Roanoke, Virginia
Pests living in or around your Roanoke business are unacceptable. Even just a few nuisance ants wandering around can cause doubt in customers.
There are absolutely no positives when it comes to pest infestations within a commercial property; some of the negatives include:
Loss of customers

Loss of employees

Loss of revenue

Loss of inventory

Loss of equipment
To protect Virginia business from pests, we have developed a 3-step approach to commercial pest control.
Step one is an onsite inspection where our technicians look for conditions attracting pests to your facility. They also look for evidence of current pest activity during the inspection process.

The second step is developing a treatment and elimination plan that is specific to your Roanoke business.

Our third and final step is implementing a pest management program that can include weekly, monthly, or bi-monthly visits.
We focus on providing you with a long-term solution to your pest problems using Integrated Pest Management (IPM) principles. IPM controls and eliminates pests through biological controls, habitat manipulations, exclusion services, and mechanical controls (bait stations).
To learn more about protecting your Roanoke business and its reputation from pests, call All Pest Control & Solutions to learn about our commercial pest control solutions!
Termite Damage Can Be Avoided in Roanoke, Virginia
Termites cause serious damage inside any home or property they decide to invade since they feed on structural wood. The good news when it comes to termites, we can prevent the damage.
At All Pest Control & Solutions, we protect homes and properties from termites through our 4-step proven termite control process:
Our certified wood-destroying insect inspectors complete a professional termite inspection.

If termites or their signs are present, we perform a termite spot treatment to keep termites controlled until we complete a scheduled liquid termite treatment.

Our experts use Termidor® termiticide/insecticide termite treatment. This odor-free liquid is applied along the outside perimeter and foundation to create a "treatment zone" that termites cross through. This method of treatment is effective and eliminates the entire colony.

Our experts provide maintenance and monitoring services to ensure the effectiveness of your termite treatment. To help detect future infestations, we use monitoring devices.
To learn more about our termite control process or schedule an inspection for your Roanoke home, give the wood-destroying insect experts at All Pest Control & Solutions a call.

Schedule Your Free Inspection
Complete the form below to schedule your no obligation inspection.