Proactive, Year-Round Pest Control Services In Blue Ridge, VA
Blue Ridge is a census-designated place located in Botetourt County and is part of the Roanoke Metropolitan Statistical Area. Keep your Blue Ridge property free of pests by partnering with the experienced pest professionals here at All Pest Control & Solutions to implement effective, year-round pest control services. We are committed to protecting the health and property of residents in Roanoke and the surrounding areas. Give us a call today to learn more about our residential and commercial pest control options.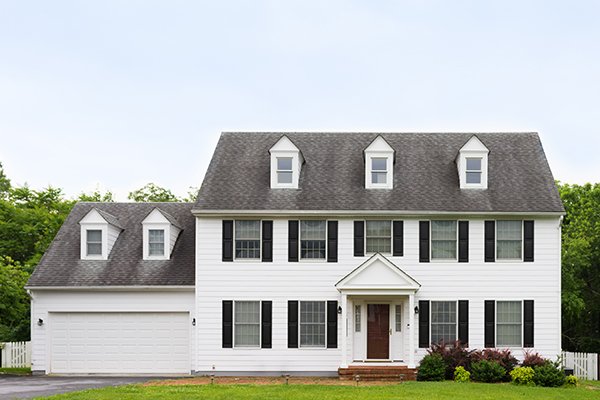 Residential Pest Control In Blue Ridge, VA
No matter where you live, pests will always try to invade your home and gain access to sources of food, water, and shelter. Once inside, they can spread harmful bacteria, contaminate food items, spread dangerous diseases, damage your property, and destroy personal belongings. The only way to ensure pests don't have the opportunity to take over your Blue Ridge home is by putting into place year-round residential pest control services from All Pest Control & Solutions. We provide seasonally designed, proactive pest control solutions to protect your family and your home from the wide variety of pests that live in our area. With our experienced pest technicians by your side, you can rest easy knowing that the protection of your Blue Ridge home is in good hands. And, because we understand that every home has unique needs, we provide three different residential pest control plans:
All Pest Essential

All Pest Plus

All Pest Complete
No matter which pest control plan you choose, you can depend on All Pest Control & Solutions to keep your Blue Ridge property free of pests throughout every season. All of our residential pest control plans include year-round protection, exterior treatments, cobweb removal, as-needed interior treatments, and protection from 30+ common pests. Reach out to the professionals at All Pest Control & Solutions today to learn more about our home pest control services or to request your free inspection.
Commercial Pest Control In Blue Ridge, VA
Your commercial facility needs professional pest control services just as much as your home does. It only takes one customer spotting a rodent or insect in your Blue Ridge business to put your reputation on the line and cause a loss of revenue. Whether you're dealing with cockroaches, rodents, or other pests in your commercial facility, you can depend on the professionals here at All Pest Control & Solutions to provide high-quality commercial pest control solutions. Protect your restaurant, warehouse, food processing facility, hotel, medical facility, or other business from pests by contacting the pest experts at All Pest Control & Solutions. Our commercial pest control services follow a three-step process to ensure your pest problems are eliminated at their source. Contact us today to get started!
Problems Rodents Cause In Blue Ridge, VA
Rodents are small mammals that have long, continuously-growing front teeth. They are one of the most common pests found inside Blue Ridge homes and businesses and are capable of causing significant problems when they invade. Rodent infestations can be a significant nuisance to deal with, but it's important to understand that rodents are also dangerous pests. Some of the problems that rodents can cause when they infest your property include:
They damage your property and personal belongings with their constant chewing behavior. Rodents chew on things to wear down their teeth and prevent them from growing too long. They often damage wires, pipes, structural beams, furniture, and more.

Rodents contaminate food items and counter surfaces with harmful bacteria. Rodents aren't the cleanest creatures and are known to spread various pathogens, bacteria, and parasites.

Rodents spread dangerous diseases. Plague, tularemia, hantavirus, and salmonellosis are a few of the diseases rodents spread.
The best way to handle rodent infestations is with the help of a trusted pest control provider. All Pest Control & Solutions can handle pest problems of any kind, large or small. Receive the peace of mind you deserve by reaching out to All Pest Control & Solutions today for quality rodent control services.
Avoid Bringing Bed Bugs To Your Blue Ridge, VA Home
Bed bugs are small, parasitic pests that feed on human blood and can live just about anywhere that people can. Bed bugs travel from one area to another by climbing onto the bags and belongings of unknowing people and hitching rides into homes, businesses, and other buildings. Once they've gotten into your Blue Ridge property, it's nearly impossible to get rid of them. To avoid bringing bed bugs into your home or business, keep a few of these bed bug prevention tips in mind:
Keep your clothing sealed in airtight plastic bags when you travel.

Always check your hotel room for signs of bed bug activity, such as bloodstains, eggs, and bed bugs themselves.

Avoid setting down your belongings on the floors of public spaces, such as airports and schools.

Check used furniture for bed bugs before bringing them into your home.
If bed bugs are causing problems in your Blue Ridge home, don't hesitate to contact the professionals here at All Pest Control & Solutions today.

Schedule Your Free Inspection
Complete the form below to schedule your no obligation inspection.