Professional Pest Control For Cave Spring, VA Homes & Businesses
Cave Spring is a census-designated place in Roanoke County. Our area offers home and business owners beautiful locations, educational facilities, and business opportunities. To keep pests such as rodents, spiders, and termites away from your Cave Spring property, the pest technicians at All Pest Control & Solutions offer reliable, affordable, and advanced pest control services. We provide effective pest maintenance to protect homes and business properties from our area's most common pest invaders. Don't lose sleep over pest infestations when you can trust the professionals at All Pest Control & Solutions to keep your Cave Spring property pest-free. Give us a call today to learn more about the services we provide.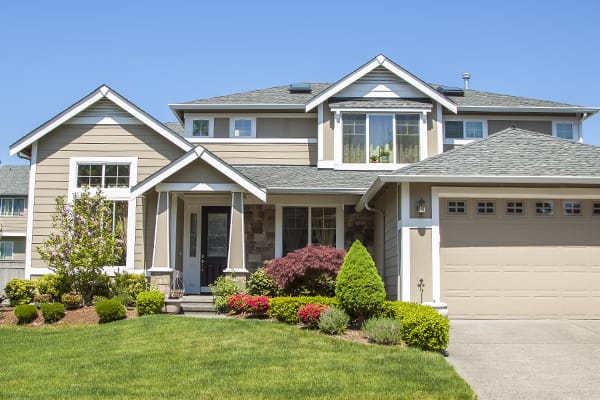 Residential Pest Control In Cave Spring, VA
No matter what we do to stop them, pests are always trying to invade Cave Spring homes. Once they've gotten in, pests can cause stress, damage property, and spread numerous diseases. All Pest Control & Solutions offers three seasonally designed home pest control programs to protect your home and family. With our licensed pest control specialists, you can let us handle your residential pest control problems. All of our home pest control programs are effective and affordable. Choose from our All Pest Essential, All Pest Plus, and All Pest Complete programs to fit the needs of your home and budget. If pests are invading your residential property, schedule your free inspection today.
3 Things Cave Spring, VA Homeowners Should Know About Rodents
Rodents in your Cave Spring home can be something straight out of your worst nightmare. Whether it's their filthy habits or their intimidating, long teeth, homeowners usually fear rodents for one reason or another. It is important to learn their habits and behaviors, so you can understand how harmful they are once they've gotten inside.
Rodents chew on everything. Books, furniture, pipes, wires, shelves, personal items—you name it, rodents will chew on it. Rodents chew on things to keep their teeth at a reasonable length.

Rodents carry many pathogens, bacteria, and parasites. Some of the diseases rodents are known to spread include hantavirus, plague, tularemia, and many others. If rodents invade your Cave Spring home, you and your family are at risk of illness.

Rodents invade for shelter, food, and water. If your home provides even one of these three things, rodents might decide to stick around.
All Pest Control & Solutions provides a variety of pest control services, including rodent control. Keep your Cave Spring home protected from rodents and the problems they cause with one of our rodent control and prevention plans.
Commercial Pest Control In Cave Spring, VA
Pests can grind your public reputation right into the ground. Even the most successful business owners aren't immune to the damage, disease, and destruction pests create in commercial industries. You won't have effective pest control until you locate and eliminate the source of your commercial pest problem. At All Pest Control & Solutions, you can rely on us to do just that. We'll take proactive steps to ensure we remove the root cause of your pests. No matter what pests you're facing in your Cave Spring business, we have what it takes to handle it. Pests such as rodents, wasps, termites, and cockroaches won't have a chance to invade your commercial property when our certified pest professionals are on the job.
How To Spot Termite Damage In Cave Spring, VA
When termites invade your Cave Spring property, they usually leave a few signs behind. Damaged wood is one of those signs. But how can you spot termite damage if the majority of it is done from the inside out? Here are a few signs you can look out for to identify termite damage in your home or business building.
Cracks in your ceiling

Mud tubes

Warping door frames

Tight or hard-to-open windows

Sagging or spongy floorboards

Discarded termite swarmer wings
If you are noticing these signs on your Cave Spring property, it could indicate a termite infestation. Here at All Pest Control & Solutions, we provide high-quality termite control plans to keep your home or business termite-free all year long. Our pest technicians will work with you to find a comprehensive solution that not only removes your current pest problem but prevents future infestations as well. Trust All Pest Control & Solutions with your termite control needs, and we will never let you down. Give us a call today to learn more about our termite-treatment programs.

Schedule Your Free Inspection
Complete the form below to schedule your no obligation inspection.