Professional Pest Control For Cloverdale, VA Homes & Businesses
Here in Cloverdale, VA, our summers are hot, our winters are cool, and our levels of precipitation and rainfall remain relatively consistent throughout the year. Cloverdale isn't just a pleasant place to live for residents and businesses. Pests are also drawn to our humid, subtropical climate, making our properties vulnerable to infestation. Good thing All Pest Control & Solutions is here to help.
All Pest Control & Solutions is a locally owned and operated family business that offers complete residential and commercial pest control solutions to Botetourt County, Roanoke, and the New River Valley. We are the trusted pest control provider for over 8,000 homes and businesses throughout Southwest Virginia. Our specialties include termite, bed bug, and rodent control services. Contact us today for a free inspection.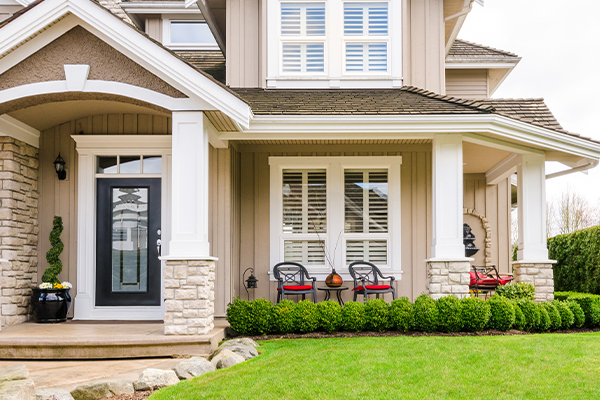 Residential Pest Control In Cloverdale, VA
Your Cloverdale home is your safe space, a place where you can escape the rest of the world. Do you know who else agrees with that sentiment? Pests. Insect and animal pests also look at your home as their ultimate source of shelter, water, and food. And if they manage to get in, they are likely to stay. That is until we step in.
All Pest Control & Solutions offers extensive residential pest control services that take a proactive approach to protect your home from infestation. We protect your property from over thirty common Virginia pests, and we design our services to cater to the needs of your home throughout the year.
All Pest Essential
Starting at $65 bi-monthly

Six visits per year

Exterior treatment

Interior as needed

Cobweb removal (by eaves and decks)

Stinging insect removal
All Pest Plus
Starting at $85 bi-monthly

All Pest Essential Plan + Termite monitoring
All Pest Complete
Starting at $115 bi-monthly

All Pest Plus Plan + Seasonal Mosquito Treatments & Seasonal Exterior Tick Control
Give us a call today to discuss your specific pest control needs. Each one of our residential pest control plans provides year-round protection that you can depend on. Plus, we offer free re-treatments as necessary, and we're always available to assist you.
Commercial Pest Control In Cloverdale, VA
Owning a business in Cloverdale requires persistence, determination, and dedication. Unfortunately, pests don't care about all of your hard work and commitment. They see an opportunity to get what they need for survival.
Call All Pest Control & Solutions today to hear about our commercial pest control services. We are a VOB Veteran Certified, SWaM Certified company with EVA compliance regulations for all government facilities. We service many types of businesses, including but not limited to:
Food & Non-Food Retail

Food Processing

Hotels/Motels

Manufacturing

Medical Facilities

Multi-Family Unit Housing

Office & Government Buildings

Restaurants & Food Service

Schools & Educational Facilities

Warehouses
After our initial onsite inspection, our pest experts will develop a customized treatment and elimination plan to fit the needs of your facility. We use IPM (Integrated Pest Management) strategies to rid your business of pests once and for all.
Signs Of Bed Bugs In Your Cloverdale, VA Home
Four key signs point to bed bug activity in your Cloverdale home. They're little clues that you need to keep an eye out for to deal with your bed bug problem as soon as possible. These are the things to look out for:
Small red spots on your bedding and linens are left behind after feeding on human blood at night.

Rusty brown spots of excrement left behind in and around bed bug hiding places. They also may leave behind spots as they hitchhike from one place to the next.

Little shed skin and egg casings are produced and discarded as bed bugs progress through their life cycle. They're often around your bed and furniture.

Small red bites arranged in a linear formation. These are likely the work of bed bugs. Because bed bugs feed on human blood at night, you won't be able to catch them in the act of biting you.
If you discover these signs or suspect any bed bug activity in your home, the best way to deal with the issue is to enlist professional help. All Pest Control & Solutions specializes in thorough bed bug solutions that exterminate these intruders from your home and keep them out, moving forward.
Why You Need To Avoid Termites On Your Cloverdale, VA Property
Termites may be small, but they have big potential. It's not the good kind of potential, though, and it's the kind that leads to large-scale destruction. The scope of the damage termites can cause is colossal. That's why you need to take termite control seriously.
These little wood eaters feed on rotting and moisture-damaged wood, slowly eroding the structural integrity of your home. It is unsafe for you and your loved ones and can become very costly. Americans spend an estimated five billion dollars on termite repairs and prevention each year, so don't underestimate the power of these destructive pests.
All Pest Control & Solutions offers extensive termite control services that provide year-round protection from these harmful wood eaters. We customized our approach for each of our clients. But one thing remains the same; we will rid your property of termite infestation for good. That's a promise.

Schedule Your Free Inspection
Complete the form below to schedule your no obligation inspection.