Professional Pest Control For Daleville, Virginia Homes & Businesses
In Daleville, we know that family values matter. Our community may be growing larger every year, but with just over 2,000 residents, we know we'll never lose that small-town feeling that makes Daleville great. We work hard to keep Daleville a safe and peaceful place to live.
At All Pest Control & Solutions, we have those same Daleville values. Our locally-owned, family-run services protect over 8,000 homes and businesses in the Roanoke Valley and New River Valley regions, eliminating harmful pests that spread disease and destroy property.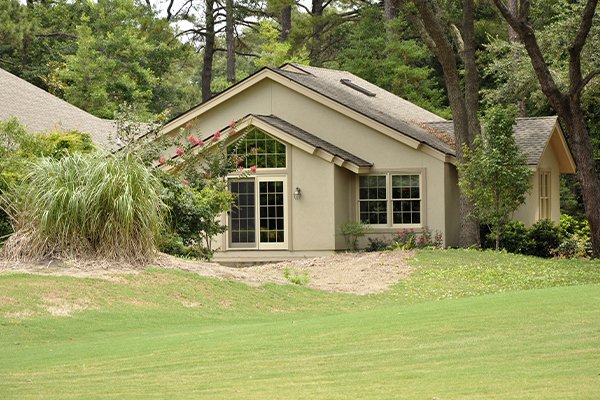 Our licensed technicians use the most comprehensive pest control methods to protect your property from over 30 pests. We also offer specialized treatments for bed bugs, termites, rodents, mosquitoes, moisture control services, and real estate inspections for pest damage.
Don't wait another minute if you're concerned with pests on your property in Daleville, VA. Contact the professionals at All Pest Control & Solutions for the reliable, effective service you deserve.
Home Pest Control In Daleville, VA
Local, family-operated, and veteran-owned, at All Pest Control & Solutions, we know that respect and hard work are what matters most. That's why when we come to your home or business in Daleville, VA, we will always treat you and your property with the utmost respect.
What Makes Us Different?
We use a results-driven approach to rid your home of pests, satisfaction guaranteed. All Pest Control & Solutions will inspect your property free of charge and work with you to decide which of our affordable, comprehensive residential pest treatment plans are right for you.
We offer total protection for your entire Daleville property, inside and out, and can provide targeted services for specific problems as well.
All Pest Control & Solutions has three powerful, affordable home pest control plans to choose from:
All Pest Essential – Gives you year-round protection from over 30 pests with bi-monthly services and protection.

All Pest Plus – Protects from common household pests with bi-monthly treatments to the exterior and interior of your home. This plan also includes termite monitoring to defend your property from damage.

All Pest Complete – Gives you the best protection from pests. This bi-monthly plan offers targeted protection from termites, mosquitoes, and ticks on your property, in addition to perimeter and interior treatments.
To speak with one of our knowledgeable technicians about pest control service for your Daleville, VA home, get in touch with us today.
Commercial Pest Control In Daleville, VA
Don't let destructive, disease-carrying pests ruin your Daleville business. All Pest Control & Solutions has experience eliminating pests in a wide variety of commercial environments like schools, restaurants, warehouses, and medical facilities. We are also licensed to treat government offices and buildings.
Our expert technicians will work with you to develop a commercial pest treatment plan that's right for your business. We handle indoor and outdoor pests and specialize in eliminating bed bugs, termites, rodents, and mosquitoes.
Here's what our approach looks like:
First, we will diligently inspect your facility for all signs of pest activity, including harborage areas, points of entry, and other hotspots.

Next, we will work with you to create the most effective treatment plan for your needs. Our technicians will listen to your history of pest problems and develop a plan for your unique situation.

Finally, we will implement our treatment program using Integrated Pest Management techniques to eliminate pests at the source with a variety of methods. We will visit monthly, weekly, or even daily, depending on your needs, until your problems are solved.
For assistance with your pest problems, get commercial pest solutions from All Pest Control & Solutions. Contact us today for more information.
Three Problems Rodents Cause In Daleville, VA
They might seem cute, but rodents are some of the worst pests you can have living in your home or business. Not only do they spread disease, but rodents also destroy your property and belongings with their endless gnawing. If you think having rodents is no big deal, you should know about these three problems rodents cause in Daleville.
1. Rodents spread disease – Mice, rats, and even squirrels can carry parasites like ticks and fleas that transmit the disease to humans. Rodent droppings are also harmful and can cause salmonellosis and hantavirus, among other diseases.
2. Rodents destroy everything – Rodents must gnaw to trim their teeth, and so they will chew on everything and anything, including wood, paper, plastic, and even brick. Rodents in your attic or basement can ravage storage boxes that contain family heirlooms and important belongings.
3. Rodents ruin your reputation – Whether you're a home or business owner, they assume the worst when someone learns you've got rodents on your property. Rodents are associated with filth and poor living conditions and can damage your good reputation.
At All Pest Control & Solutions, we offer targeted solutions to rodent problems in Daleville, VA. We will inspect your property for signs of rodent activity and implement a program to protect your property, including setting bait and sealing points of entry. After two weeks, we will thoroughly sanitize your space and set up monitoring services to track any activity.
If you're experiencing rodent problems in Daleville, give us a call at All Pest Control & Solutions.
Are Mosquitoes In Daleville, VA Dangerous?
A mosquito bite might seem harmless, but it can mean serious illness for thousands of unfortunate Americans every year. If you live in Daleville or anywhere else, you need to know that mosquitoes are not just dangerous, they are statistically the deadliest creature on earth.
Mosquitoes spread many potentially fatal diseases, including the West Nile virus, Zika virus, malaria, and more. They breed and congregate in areas of still water like ponds and pools but only need an area the size of a bottle cap to reproduce successfully. Once mosquitoes start breeding on your property, the problem can be difficult to control.
Our licensed technicians will inspect your Daleville, VA property and recommend reducing mosquito breeding sites. We will then apply treatment using our Integrated Pest Management (IPM) approach, targeting mosquitoes where they breed to eliminate the problem at the source. We will follow up every 45 days to make sure your property stays mosquito-free.
To get rid of mosquitoes for your Daleville home or business, get in touch with us today.

Schedule Your Free Inspection
Complete the form below to schedule your no obligation inspection.