Professional Pest Control For Dublin, VA Homes & Businesses
The small town of Dublin, VA, enjoys the state's humid subtropical climate. Whether it's our hot summers or our crisp winters, nuisance pests are constantly seeking entry into our Dublin properties. Ample sources of food, water, and shelter bring about pest activity, and that puts you at risk for infestation. So it is important to protect yourself with professional pest control.

All Pest Control is your go-to source for quality pest solutions that you can count on. We are a locally owned and operated family business that is fully dedicated to protecting Dublin properties from the horrors of pest infestation. We are proud to service homes and businesses all across Pulaski County and the surrounding communities throughout Southwest Virginia. With a client list of over 8,000, our reputation of success speaks for itself. Give us a call today to set up your free inspection.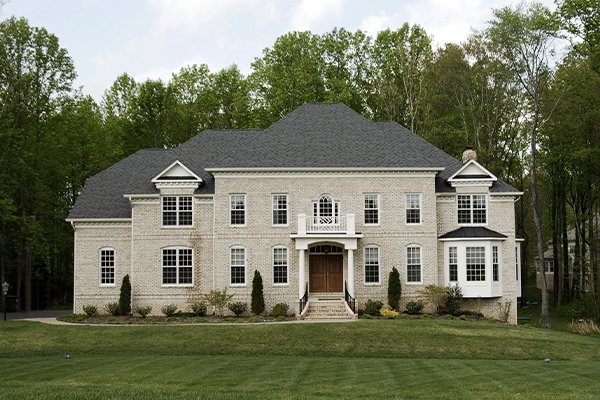 Residential Pest Control In Dublin, VA
Dublin is a small town made up of close-knit residents who care about the community. If one household experiences pest activity, it's a problem for us all. Infestation spreads fast, and the safest protection you have is regular services from the pest professionals. The team at All Pest Control offers comprehensive residential pest control services that provide year-round coverage from over 30 common area pests. Each of our service plans can be customized to meet your needs.

All Pest Essential
Starting at $65/bi-monthy

6 visits per year

Exterior treatment

Interior as needed

Cobweb removal (by eaves and decks)

Stinging insect removal
All Pest Plus
Starting at $85/bi-monthly

All Pest Essential Plan + Termite monitoring
All Pest Complete
Starting at $115/bi-monthly

All Pest Plus Plan + Seasonal Mosquito Treatments & Seasonal Exterior Tick Control
After a complete inspection of both the exterior and interior of your residence, we will identify all problem areas that need to be treated. After treatment, we'll come back throughout the year to keep things pest-free from January to December. Should a pest problem reoccur between visits, we offer free re-treatments as needed.
Commercial Pest Control In Dublin, VA
This town has an impressive community of business owners. Whatever the size of your business, you are vulnerable to a pest outbreak. When pest infestation occurs, your business is threatened from every angle, and you need to act fast. For the best commercial pest control services in Southwest Virginia, look no further than All Pest Control. We use reliable IPM (Integrated Pest Management) strategies to treat a wide variety of industries, such as:
Food & Non-food Retail

Food Processing

Hotels

Manufacturing

Medical Facilities

Multi-Family Unit Housing

Office & Government Buildings

Restaurants & Food Service

Schools & Educational Facilities

Warehouses
We are a VOB Veteran Certified, Swam Certified company that also treats government facilities. All of our services are safe, effective, and in line with EVA compliance regulations. When you're with All Pest Control, you're in good hands. Contact us today to discuss your commercial pest control needs. We look forward to your call.
Three Practical Things You Can Do To Avoid Bed Bugs In Dublin, VA
Bed bugs are tiny blood-sucking pests that are invasive and very sneaky. It's hard to detect them because they typically only emerge at night. Their nocturnal nature means we're asleep when they feed on us, and that's a situation no one wants to be a part of. Here are three tips for preventing a bed bug infestation:
Eliminate clutter around the home and clean up messes promptly.

Inspect all items for bed bugs before bringing them inside.

Wash and dry all linens, bedding, and clothing on high heat.
For the most reliable protection from bed bug activity, contact the team at All Pest Control. Our pest experts will conduct a thorough inspection, identifying all harborage areas and present populations. Once we eliminate all bed bugs from the premises, we will help you keep things bed-bug-free, moving forward.
Did You Know That Termite Damage In Dublin, VA Is Avoidable?
There are so many reasons why it's absolutely crucial to avoid termite activity. The scope of the damage they can cause is vast; it threatens your health, your safety, and the entire structure of your property. Try the following to reduce your susceptibility to termites:
Avoid any wood-to-soil contact.

Eliminate excess moisture around the property.

Fix rotten areas of the roof to prevent entry.

Get rid of any rotting or moisture-damaged wood.

Inspect all wood before bringing it onto your property.

Install a dehumidifier in moisture-rich areas.

Install weather stripping around all your windows and doors.

Keep downspouts extending away from the house.

Repair leaky faucets and faulty pipes.

Store wood away from the perimeter of your house.

Use vent fans in kitchens, bathrooms, and laundry rooms.
While these are helpful tools in preventing termite infestation, none of them are entirely effective on their own. The smartest way to protect your property from termite damage is to schedule regular service with the pest professionals at All Pest Control. Call us today.

Schedule Your Free Inspection
Complete the form below to schedule your no obligation inspection.