Professional Pest Control For Floyd, VA
Homes & Businesses
Life in Floyd, VA, is unlike anything else in the Old Dominion State. Surrounded by rolling mountains and nurtured by a homey, comfortable community, there are so many reasons why thousands of locals have decided to move here for good.
However, living in Floyd also means that home and business owners must remain ever diligent about the actions of dangerous pest species. Rodents and roaches can quickly contaminate your home or business, while large wildlife creatures such as raccoons and opossums could inflict physical damage on your home, lawn, or pets.
To be effective, Floyd County pest control needs to go beyond the basics. At All Pest Control & Solutions, we're proud to make perfection a regular expectation! Our suite of products, coupled with highly experienced pest professionals, allows us to care for your lawn and property like no other agency can. We're more than just pest experts in our craft; we're the area's best and most effective pest control provider!
Call now to discuss potential solutions for your Floyd home or business. We would be honored to chat with you!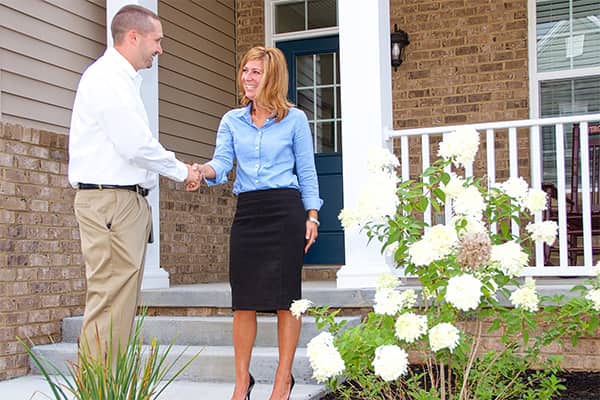 Home Pest Control In Floyd, VA
A home is more than just a roof over your head. It's a place of comfort, security, and memories. But when pests invade, all of that changes in an instant.
Thankfully, Floyd, VA, homeowners don't have to face these invaders alone. All Pest Control & Solutions has been providing home pest control services for many years, and we would be more than happy to bring these solutions to your property as well.
We offer three residential pest control plans that protect the whole of your Floyd property:
All Pest Essential unlocks exterior and interior treatments at least six times per year and addresses cobwebs and stinging insect nest removal.

All Pest Plus provides the protection of All Pest Essential with an additional termite monitoring program.

All Pest Complete is our team's most advanced pest control with a seasonal mosquito and tick control treatment to last all summer long.
Feel safe and confident about your Floyd backyard. Contact All Pest Control & Solutions for a comprehensive treatment quote.
Commercial Pest Control In Floyd, VA
he key to a successful business is happy customers and employees. But when pests invade, they can quickly put a damper on your growth, health, and reputation. For this reason, hundreds of local Floyd businesses have turned to All Pest Control & Solutions for long-term commercial pest control.
Why do so many commercial businesses in Floyd trust the professionals at All Pest Control & Solutions?
Integrated pest management that reduces harmful impacts on the environment.

Capability to treat government facilities and outdoor properties.

EVA compliant with solutions tailor-made for your industry.
See commercial pest control solutions brought to life with All Pest Control & Solutions. Submit a contact form to discuss your treatment options in Floyd.
The Ultimate Guide In Making Your Floyd Home Unattractive to Rodents
Floyd, VA, is no stranger to rodents. In fact, these creatures are some of the most common pests in the area!
If you're dealing with a rodent infestation or trying to prevent one, there are a few things you can do to make your Floyd home unattractive to these critters:
Seal up any cracks or holes on the exterior of your home, including gaps around doors and windows.

Eliminate food sources by keeping your kitchen clean and free of crumbs. Store dry goods in airtight containers and dispose of garbage regularly.

Make sure your yard is well-maintained, as rodents will often build their nests in overgrown or less trafficked areas.
If you are still facing a potential rodent infestation or are concerned about future possibilities, All Pest Control & Solutions is ready to help. Send in an online form to discuss your circumstances with a rodent control expert.
The Secret To Keeping Earwigs Off Of Your Floyd Property
One of the most common pests in Floyd, VA, is the earwig. These animals quickly find a way into the dampest parts of homes and businesses, making a startling discovery for the uninitiated!
So, what are the secrets to keeping earwigs off of your Floyd property? The answers may surprise you:
Keep your yard tidy. Earwigs love hiding places, so trimming back overgrown vegetation and removing debris from your property is a great way to deter them.

Ensure your gutters are clean and free of leaves or other organic matter. This will reduce organic rot and water buildup.

Seal up any cracks or gaps on the exterior of your home or business, as earwigs can sneak through even the tiniest of cracks.
Defend your home from unwanted and unexpected visitors with All Pest Control & Solutions. We can't wait to serve you with occasional invader control all year long.

Schedule Your Free Inspection
Complete the form below to schedule your no obligation inspection.