Professional Pest Control for Hollins Homes & Businesses
Hollins is a lovely Virginia city located in the beautiful "North County." To keep the homes and businesses located in Hollins free of the many insects and rodents that also, unfortunately, call Hollins home, the local pest professionals at All Pest Control & Solutions offer affordable, comprehensive, and modern pest control solutions. Our experts understand the pest pressures that property owners in Hollins face each day and are equipped with the tools and knowledge to eliminate them. To learn more about Roanoke's and the New River Valley's most trusted termite and pest control provider and the pest control solutions we offer, give All Pest Control & Solutions a call today.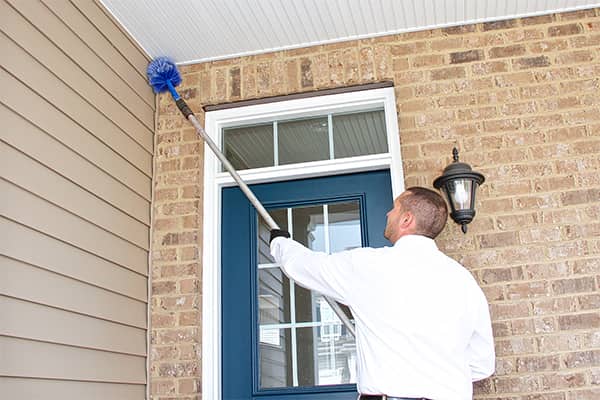 Residential Pest Control In Hollins, VA
When it comes to pests, it's important to know that they live all around us and take no shame in invading our properties and homes for food, water, and shelter. To protect your Hollins home and family from the area's most common household invaders, All Pest Control & Solutions offers year-round home pest control services.
We have developed three pest control plans to meet the unique needs of any Roanoke homeowner. Each plan offers bi-monthly services that start with an initial inspection. The initial inspection includes treating existing pest problems and any other pest problems discovered at the visit. Then, at each bi-monthly service visit, our technicians control and prevent house-infesting pests such as ants, spiders, and rodents.
To learn the details about each specific plan and the pests they control, reach out to All Pest Control & Solutions today.
5 Things You Can Do To Avoid Bed Bugs In Hollins, VA
Bed bugs are difficult to deal with and even more difficult to avoid because they are found wherever people are. Humans are this parasitic pest's favorite food source. We have put together a helpful prevention guide to help you avoid coming into contact with blood-feeding bed bugs.
Never place personal belongings like bags, luggage, purses, and coats on the floor of a hotel room or any other public place. When at work or school, keep your items away from other people's belongings.

When booking a vacation rental, do some research to see if the establishment has had bed bugs and, if so, see how they handled the situation.

When packing for a trip, place clothing in plastic bags and seal them before placing them in suitcases. This provides an extra level of protection against crawling bed bugs.

After returning home from a trip or after purchasing clothing, immediately wash and dry the clothing. Use the highest heat setting the fabrics can handle.

If possible, do not purchase used mattresses, box springs, or furniture for your home.
If you find that bed bugs have hitchhiked their way into your home, know that the experts at All Pest Control & Solutions can quickly take care of the infestation. Give us a call today to learn more about customizable and guaranteed bed bug control services.
Commercial Pest Control In Hollins, VA
All Pest Control & Solutions professionals provide commercial pest control services in warehouses, medical facilities, hotels, restaurants, food processing facilities, multi-family unit housing, and more. We understand that each business has its own unique needs, and we will work with you to ensure we meet those needs. All Pest Control & Solutions gets to the root cause of pest problems to ensure the pests are eliminated and won't return. Our long-term solutions include biological controls, habitat manipulations, exclusion services, and mechanical controls (bait stations). Call us today to learn more about the 3-step approach we use to keep Hollins commercial properties free of pests.
Why You Need To Consider Termite Control If You Live In Hollins, VA
Termites are invasive pests that move into homes and other structures from the ground. People rarely see these pests and work "silently" inside homes for months or even years without notice. Termites feed on structural wood. Over time the damage they create can cause significant structural damage that can become expensive to repair, especially because homeowners' insurance does not typically cover termite damage.
To protect Hollins properties from the damage that termites cause, we have developed a 4-step proven termite control process, it includes:
A professional termite inspection.

If termites or their signs are identified, we perform a termite spot treatment.

Our experts use Termidor® termiticide/insecticide termite treatment.

Our experts provide maintenance and monitoring services to ensure the effectiveness of your termite treatment. Monitoring devices are used to help detect future infestations.
To schedule a termite inspection for your Virginia home or business, call All Pest Control & Solutions today.

Schedule Your Free Inspection
Complete the form below to schedule your no obligation inspection.