Professional Pest Control For Indian Valley, VA Homes & Businesses
Located in Floyd County, Indian Valley is home to a variety of pests that can get into your home or business and cause many problems. To avoid finding rodents, insects, spiders, or other pests living in and around your Indian Valley property, work with All Pest Control & Solutions professionals to implement effective residential or commercial pest control services. As a locally owned and operated pest control company, we are Roanoke and the New River Valley's trusted termite and pest control, provider. Our goal is to protect your Indian Valley home or business from all kinds of common pests throughout every season. We utilize state-of-the-art pest control solutions. Give the skilled pest technicians from All Pest Control & Solutions a call today to learn more about the excellent pest control services we have to offer.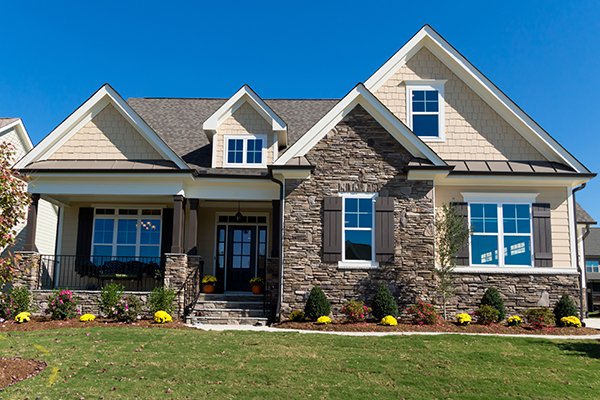 Residential Pest Control in Indian Valley, VA
No matter where you live or how many steps you take to prevent pest infestations, pests will always try to find ways to get into your Indian Valley home. Invading pests cause stress, frustration, and property damage, which is why you need professional home pest control services from All Pest Control & Solutions. At All Pest Control & Solutions, we understand that the best way to control and prevent pests is to eliminate current pest pressure and prevent them from returning in the future. We offer three effective and affordable home pest control plans designed to cover all of your residential pest control needs:
All Pest Essential

All Pest Plus

All Pest Complete
All of our home pest control services include bi-monthly service visits, coverage of over 30 pests, cobweb removal, free retreatments, and year-round pest protection. Contact the professionals at All Pest Control & Solutions today for more details about each residential pest control plan.
Commercial Pest Control in Indian Valley, VA
Running a business comes with many tasks and responsibilities. One of those responsibilities is maintaining a pest-free environment within your commercial facility. The last thing you need to deal with is pests disturbing your customers and ruining your reputation. With the licensed pest professionals from All Pest Control & Solutions by your side, you can rest assured your Indian Valley business will remain free of destructive and dangerous pests year-round. We have the experience necessary to remove pest infestations in all kinds of industries, including restaurants, retail stores, schools, warehouses, hotels, and more. At All Pest Control & Solutions, we work hard to eliminate the root of your pest problems and take steps to identify how pests are invading so we can develop a plan to prevent future pest infestations. If you're looking for a comprehensive solution to all of your commercial pest control needs, look no further than All Pest Control & Solutions. Reach out to us today for more information about how we handle commercial pest infestations.
Guide to Preventing Rodents In Indian Valley, VA
Rodents are small mammals with large front teeth that never stop growing. Although some rodents might appear innocent and harmless, it's important to understand that due to their constant chewing habits, rodents are capable of causing serious damage to the structure of your property. These common pests also transmit several harmful diseases, such as salmonellosis, plague, hantavirus, and rat-bite fever. One of the best things you can do to avoid attracting rodents to your Indian Valley property is to implement rodent prevention tips that will help deter these destructive and disease-spreading pests:
Remove garbage from your property regularly and keep your trash cans sealed.

Wash dishes daily and routinely vacuum your entire home.

Store leftover food items in plastic containers or the refrigerator.

Pick up uneaten pet food and avoid leaving it out overnight.

Keep storage areas neat, clean, and organized.

Seal gaps and cracks around your foundation, doors, and exterior walls.

Cut thick shrubbery and foliage away from your property.

Trim tree branches away from your roofline and repair loose shingling.
Prevention tips are helpful, but the most effective way to control and prevent rodent infestations is by working with All Pest Control & Solutions to implement year-round rodent control services. Don't wait for mice or rats to invade your Indian Valley property and start reproducing. Instead, get in touch with All Pest Control & Solutions today for rodent control services you can trust.
How to Tell If Termites Are Living Around Your Indian Valley, VA Property
Termites are not good housemates. Not only are termites capable of creating a massive network of tunneling throughout the structure of your home, but they're also known to inflict costly damage if undetected. To avoid dealing with the damage termites cause, it's important to watch for signs of their presence. Signs of termite activity around your Indian Valley home or business include:
Discarded wings around your windowsills, doorways, and exterior walls.

Mud tubes climbing up the side of your building.

Squeaking, spongy, or bowing floorboards.

Termite swarmers flying around the exterior of your home.

Bubbling or peeling paint that looks like water damage.

Visible signs of damage elsewhere on your property.
If termites are causing problems in your Indian Valley home or business, don't hesitate to contact All Pest Control & Solutions today. We're ready to solve a wide range of pest problems, including termite infestations.

Schedule Your Free Inspection
Complete the form below to schedule your no obligation inspection.