Professional Pest Control For Narrows, VA Homes & Businesses
If you own a home or business in Narrows, VA, it might be tempting to deal with pest problems on your own. However, the more you learn about the local pests, the more you'll realize why turning to All Pest Control & Solutions is the safest and most effective way to keep everything that matters most to you safe from Narrows area pests.
We offer all of the following benefits and more to our commercial and residential clients:
Experienced, certified pest control technicians

Friendly customer service

Free inspections

100% satisfaction guarantee
Call us today to schedule a free inspection and say goodbye to your pest problems.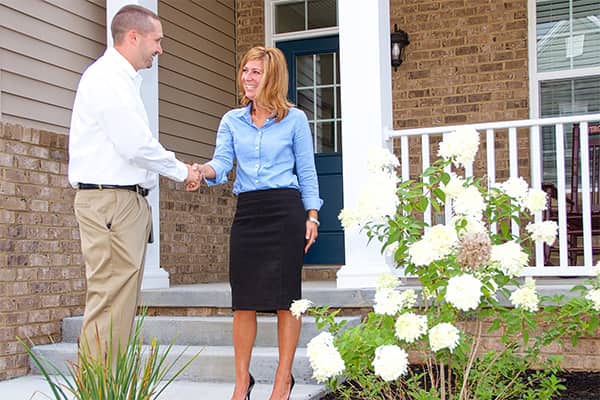 Home Pest Control In Narrows, VA

When you own a home in Narrows, you'll have to deal with many different pest problems. However, if you don't deal with them immediately, allowing them to linger could put your home or family at risk. With termites chewing the wooden portions of your home's foundation and rodents, roaches, and many other pests spreading health hazards around the property, do you want to waste your time on store-bought pest control methods?
Why not get guaranteed solutions backed by decades of industry and area experience instead of taking a chance? At All Pest Control & Solutions, we put customer satisfaction above all else, so you can rest assured that our technicians won't stop until you're completely satisfied with the results. Give us a call today to schedule a free inspection for your Narrows property.
Commercial Pest Control In Narrows, VA

As a business owner in Narrows, you have to protect your reputation in the community at all costs. Unfortunately, if your customers witness a pest problem in your facility, it's only a matter of time before the rest of the Internet hears about it as well.
Don't risk all your hard work and investment, partner with the professionals that can offer you a pest-free guarantee that you can count on. With experienced commercial pest control technicians and the latest in industry-leading technology, we have everything we need to stand behind our pest-free guarantee with confidence. Give us a call today to schedule an inspection with one of our commercial pest control experts.
Four Reasons Pro Mosquito Control Is The Way To Go In Narrows
As a Narrows homeowner, you've probably witnessed mosquitoes on your property. However, you might not realize how serious of an issue they can be. Here are four things you need to know about mosquitoes in the Narrows area:
Mosquitoes are most active at dawn and dusk, so that they will create a serious nuisance during your evening cookouts.

Mosquitoes are the most dangerous animals globally, transferring serious illnesses from bite victim to bite victim at alarmingly high rates (one in every 300 bites).

Mosquitoes breed in standing water around a property, as long as it's at least 1/2 inch deep. Pouring the water out of items that collect standing water is ineffective in breaking the breeding cycle once mosquito larvae are present.

The only way to break a mosquito-breeding cycle is with professional larvicide for the standing water and advanced misting sprays for the high traffic areas.
If you want the kind of mosquito control that puts your lawn and your family first, then partner with an All Pest Control & Solutions technician. We have years of experience keeping Narrows area properties mosquito-free, and we can provide the same kind of high-quality customer service for your home and family. Give us a call today to schedule a free inspection that can get to the root of your mosquito problems.
Why Narrows Homeowners Turn To All Pest Control & Solutions For Bed Bugs
As a homeowner in Narrows, you might not worry much about bed bugs, but they can be some of the most problematic pests on your property. Bed bugs can hitch a ride into your home on various items, from luggage after a long trip to used furniture that you bring involuntarily. These slow-moving yet resourceful pests will burrow beneath your cushions and mattresses until you stop moving. Then, they will crawl out from their hiding spots and feed on your blood.
Waking up to red, itchy bite marks in a straight line or a zigzag pattern indicates a robust bed bug infestation. If you try to get rid of these pests on your own, spraying or vacuuming the furniture's surface will only eradicate a small portion of the infestation, leaving most of the bed bugs unaffected beneath the surface layer.
Even though bed bugs have never connected with bacterial transmission, these nightly attacks can lead to insomnia and even anemia that can last long after the infestation has been taken care of. That's why you don't want to let a bed bug infestation linger. As soon as you notice signs of a bed bug problem, call All Pest Control & Solutions pros. We have a variety of bed bug treatments that can suit your specific needs, and we will always follow up after a week or two to ensure these pests are completely eradicated. Give us a call today to schedule a free inspection with one of our pest control experts.

Schedule Your Free Inspection
Complete the form below to schedule your no obligation inspection.