Professional Pest Control For Newport, Virginia Homes & Businesses
Are you tired of pests like ants, spiders, rodents, and cockroaches invading your Newport property? Do you wish there was an easy way to get rid of disease-spreading and destructive pests? If so, All Pest Control & Solutions has you covered. We provide a wide variety of pest control services to protect Newport residents from the pests that call our area home.
Don't wait for pests to infest your property. Instead, contact All Pest Control & Solutions for immediate assistance with your pest problems. Our family-owned pest control company is committed to providing the most effective residential and commercial pest control services possible. Give the professionals here at All Pest Control & Solutions a call today to learn more about how we protect Newport properties year-round.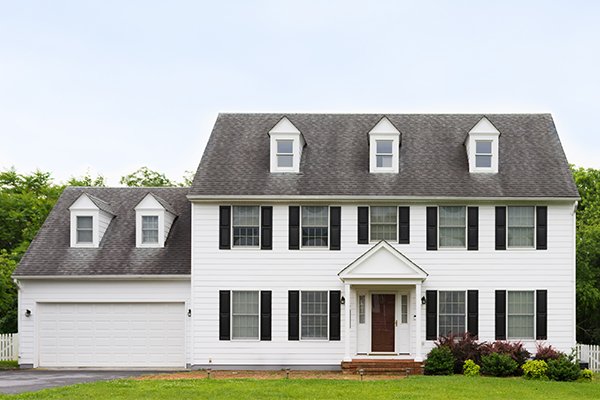 Home Pest Control In Newport, VA
Pests are always trying to find a way to invade your Newport home, and when they do, they cause frustration and endanger your family. All Pest Control & Solutions provides seasonally designed residential pest control plans that protect your family and home. We design each of our effective, affordable home pest control plans with your needs in mind. Every home is unique, which is why we offer three residential pest control plans:
All Pest Essential

All Pest Plus

All Pest Complete
All of our home pest control programs include year-round pest protection, coverage of 30+ pests, as-needed interior treatments, exterior treatments, cobweb removal, and free re-treatments. Contact the friendly pest technicians here at All Pest Control & Solutions today to request your free inspection.
Commercial Pest Control In Newport, VA
Owning a business here in Newport comes with many responsibilities and many rewards. However, when pests infest your commercial facility, paying attention to your customer's needs can be difficult. If you're dealing with pest problems in your Newport business, your best option is to turn to the licensed pest professionals here at All Pest Control & Solutions. We go above and beyond to ensure we keep your commercial facility free of pests year-round. We don't just treat the pest problems we see; we also target the source of pest infestations and eliminate them.
Whether you own a restaurant, warehouse, hotel, retail store, office building, or any other type of business, All Pest Control & Solutions can protect your Newport property from pests. Get in touch with us today for access to all of our effective commercial pest control solutions.
Guide To Avoiding Bed Bugs In Newport, VA
Even if you've never had personal experience with bed bugs, most people have heard about how annoying and hard to control these pests can be. Bed bugs are small parasitic pests that feed primarily on human blood. Although bed bugs can and will bite animals, they prefer human hosts.
Keeping these tiny invaders out of your Newport home or business isn't always easy, especially since bed bugs are hitchhiking pests. Instead of invading through gaps and cracks like other pests, bed bugs rely on humans and their belongings to bring them inside. To avoid carrying bed bugs into your Newport residential or commercial property, try implementing a few of the following bed bug prevention tips:
Use a protective cover to encase your mattress so that bed bugs have fewer areas to hide.

Keep an eye out for signs of bed bug activity such as bloodstains, bite marks, and spots of reddish-brown excrement.

While traveling, keep all your clothing in airtight plastic bags.

Inspect your luggage for bed bugs before bringing these items back into your home.

Check your hotel and motel rooms for bed bugs before spending the night.

Keep your bags and belongings away from other people's belongings.

Try not to set your bags on the floors in public areas like movie theaters, airports, and libraries.
Bed bugs are tricky pests that can invade even if you implement all the prevention tips listed above. Reach out to All Pest Control & Solutions today for help with your bed bug infestation.
Who Else In Newport, VA Wants To Avoid Termite Damage?
No one wants to find termites excavating their home or business. Although these wood-destroying insects are beneficial to the environment, they aren't pests you wish to live in or around your Newport property.
Termites are social insects that live and work together in large colonies. They feed on cellulose in wooden materials such as stumps, logs, sticks, and man-made structures. Unfortunately, termite damage is quite costly to repair, so it's best to prevent termites from invading in the first place. A few ways you can avoid attracting termites to your Newport home or business include:
Eliminating sources of excess moisture.

Replacing water-damaged wood with dry, sound wood.

Sealing gaps and crevices around your doors, windows, and foundation.

Keeping an eye out for signs of termite activity, such as mud tubes and swarmers.

Repairing leaking pipes.
The best solution to termite infestations is termite control and prevention from All Pest Control & Solutions. Our termite treatments target and eliminate entire termite colonies. Give us a call today to schedule your termite inspection.

Schedule Your Free Inspection
Complete the form below to schedule your no obligation inspection.