Professional Pest Control For Parrott, VA Homes & Businesses
Parrott, Virginia is a census-designated place in Pulaski County, Virginia. As a densely populated town with only 256 residents, the town gives residents the hometown feel with small-town charm. Despite its small community, residents of the area are primarily professionals with an even mix of white-collar and blue-collar jobs.
Because the population is small, you can only imagine the sense of community residents experience. From being there for one another in times of need to coming together to celebrate special occasions, this town is not one to overlook.
All Pest Control & Solutions builds upon the foundation of this very sense of community. When your home or business suffers from pests, we take it personally. Offering practical solutions and 24/7 support is our honor to serve and protect our Parrott community.
Whatever your pest concerns, as your highly-rated
Pulaski county pest control,
there's no job we can't handle. Give All Pest Control & Solutions professionals a call for commercial or residential pest control needs.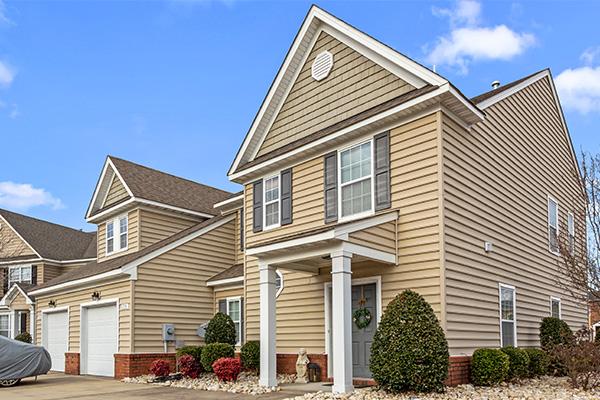 Home Pest Control In Parrott, VA
Does it ever seem like your home has more of a pest problem than other homes in your neighborhood? Trust and believe that you're not the only one if you've ever felt that way. Maybe you think like that because your home has more of a pest problem than some of the other homes in your neighborhood.
You may not realize it, but your home has factors that make it more attractive to pests. The question at hand is, what are those factors that make your house so attractive?
Many things can be present in your yard, like puddles of water, sweet-scented flowers, pets, wood, and birdfeeders. These features commonly found around homes are attractors of mosquitoes, rodents, stinging insects, and more. That doesn't mean you should get rid of your flower garden or take down your birdfeeders, necessarily, but placing some of these features further away from your home can help minimize pest activity.
However, those preventive measures are only effective with proper
home pest control
. At All Pest Control & Solutions, our services are affordable, but they're effective. We'll ensure current infestations are removed and prevent new ones from forming through our Integrated Pest Management (IPM) services.
You can choose from our three home pest control plans:
All Pest Essential: $65/bi-monthly
All Pest Plus: $85/bi-monthly
All Pest Complete: $115/bi-monthly
Depending on the needs of your home, we have a plan that will meet those needs and more. To schedule your free inspection, reach out to one of our residential pest control experts.
Commercial Pest Control In Parrott, VA
Running the daily operations of your business is tasking in itself, but when you add troublesome pests in the mix, they can make business responsibilities even more arduous.
From cockroaches spreading harmful bacteria and diseases to rodents coming in and gnawing on the wires within the walls of your building, having pests in your place of business is damaging in more ways than one. Your business reputation can severely suffer, but you can also incur profit loss due to temporary or permanent shut down.
Being a business ourselves at All Pest Control & Solutions, we know the risks involved in running a business, and we know that pests can be a considerable threat. For that reason, we provide every commercial client with our comprehensive approach to eliminating pests safely and effectively. With our three-step process, your facility will be pest-free in no time.
Step One: Onsite Inspection
Step Two: Develop a Treatment and Elimination Plan With a Quote
Step Three: Implement Pest Management
We know you have plenty of options for
commercial pest control
here in Parrott, but at All Pest Control & Solutions, we are result-driven. Our approach to commercial pest control is why over 8,000 homes and businesses have trusted us. To protect your business, let only the best in the industry do it for you. Give us a call today to set up your commercial pest control services.
How To Know If There Is A Bed Bug Problem In Your Parrott Home
The thought of bed bugs in your home is that 'could never happen to you,' right? Maybe because you keep a clean house, that's one of the biggest misconceptions about bed bugs. There are many myths surrounding these pests that can prevent you from knowing whether or not you have a bed bug problem in your home.
Usually, there are some definite signs to indicate you have a bed bug problem. Here's what to look for:
Black, smearable fecal matter
Actual active bed bugs
Unpleasant odor
Molted skin
Bed bug bites
If you see or experience any of these signs, there's a good chance you have bed bugs in your home. The next move you should make is to call the team at All Pest Control & Solutions. Bed bugs are challenging to remove without the proper tools, products, and equipment; therefore, any DIY attempts are ineffective. To prevent your home from further infestations and protect yourself from itchy bites, trust only the experts. We're here for you with our effective
bed bug control solutions.
The Secret To Keeping Mosquitoes Away From Your Parrott Yard
How often have you tried to enjoy your outdoor space only to come running back inside due to too many mosquitoes trying to bite you? Probably more often than you realize or care to experience.
In Parrott, mosquito season usually begins in May and continues until October. As the weather warms, you'll want to get proactive in safeguarding your family from these blood-feeders.
Some preventive measures you can take to keep mosquitoes away from your Parrott yard include:


Turn items that collect rainwater upside down.
Empty kiddie pools and maintain under and above-ground pools.
Ensure your gutters are clear of debris and not collecting water.
Caulk spaces around your windows and doors.
Ensure window and door screens are intact.
Reduce the amount of flowering vegetation around your property.
Mow your lawn regularly.
Cut back any overgrown vegetation away from your home's property line.


These preventive measures are great ways to keep potential disease-carrying mosquitoes at bay. Of course, to keep mosquitoes away, you'll want to enlist the services of a professional pest control company. We specialize in mosquito control at All Pest Control & Solutions with our Integrated Pest Management (IPM) approach; this allows us to eliminate any current mosquito infestations and stop new ones from forming.

Schedule Your Free Inspection
Complete the form below to schedule your no obligation inspection.