Professional Pest Control For Pearisburg, VA Homes & Businesses
While there are plenty of reasons to love living in Pearisburg, VA, one thing that isn't so great is the number of pests that can invade our local homes and businesses. When pests invade, they can bring all sorts of problems. There's no telling what pests might do when they get into a home or business, from damaging property to spreading disease.
That's why Pearisburg home and business owners need pest solutions they can trust. With All Pest Control & Solutions on your side, you don't have to worry about pests harming your property. We offer residential and commercial pest solutions you can rely on to keep your home or business safe from pests and threats they pose.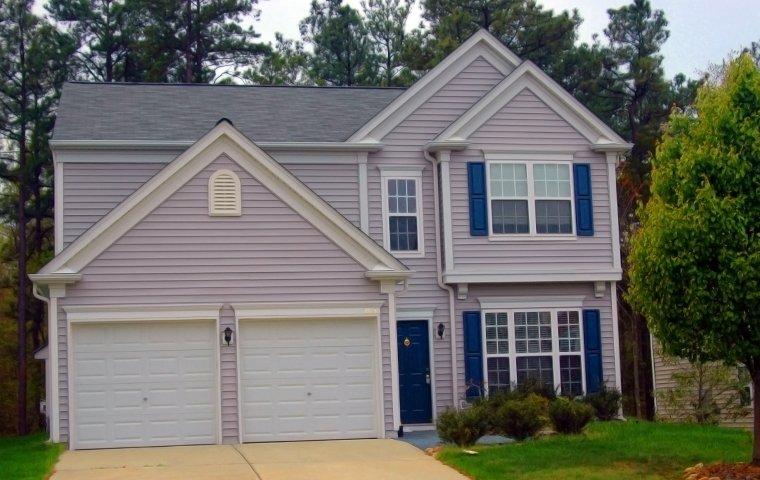 Home Pest Control In Pearisburg, VA
Keeping pests out of your home isn't just about protecting your property; it's about keeping your family safe. You need residential pest control you can count on. Here at All Pest Control & Solutions, we offer three plans so that you can choose the pest control option that fits your need and budget.
All Pest Essential
This plan includes:
Year-Round Pest Protection

Bi-Monthly Service

Coverage of 30+ Pests

Exterior Treatment

Interior Treatment As Needed

Cobweb Removal

Stinging Insect Removal

Free Re-Treatments
All Pest Plus
This plan includes everything in The All Pest Essential Plan plus:
All Pest Complete
This plan includes everything in the All Pest Plus plan and:
Seasonal Mosquito Treatments

Seasonal Exterior Tick Control
To learn more about our residential service plans, contact us here at All Pest Control & Solutions.
Additional Services
We also of these specialty services:
Bed Bug Control

Termite Control

Rodent Control

Moisture Control

Mosquito Control

Real Estate Inspections
Commercial Pest Control In Pearisburg, VA
Pests are never a welcome sight in a business. After all, they damage goods and property, harm employees, and drive away customers, hurting your reputation in the community. A commercial plan from All Pest Control & Solutions is the surefire way to ensure that your business remains pest-free.
We begin with a thorough inspection of your property, looking for harborage zones, entry points, and any conducive conditions. Following the inspection, we will draw up a treatment plan that fits your business's specific needs. After agreeing on a treatment plan, we will treat your property per the terms. Follow-up treatments will occur per your plan and can happen weekly, monthly, bi-monthly, or quarterly.
For more information about our commercial pest services, give us a call here at All Pest Control & Solutions.
Facilities We Service
Warehouses

Medical Facilities

Office & Government Buildings

Schools

Multi-Family Unit Housing

Hotels

Restaurants & Food Service

Food Processing

Manufacturing

Food & Non-Food Retail
Here's Why Controlling The Moisture In Your Pearisburg Home Is So Important
If you've ever wondered what factors are most important when it comes to keeping pests out of your home, one of the most common measures is moisture control. Many pests not only seek out moist environments but thrive in them. That's why it is important to ensure you keep the moisture in your home to a minimum. You can achieve this by fixing any leaking pipes and installing dehumidifiers. However, the best method for moisture control is with All Pest Control & Solutions professional moisture control solutions.
We know what pests thrive on, which is why we have developed a system to keep the moisture levels in homes in check. Don't let pests make their home inside of yours. Give us a call today to learn more about our moisture control services.
Are The Cockroaches In Pearisburg Dangerous?
Everyone knows cockroaches are gross, but many aren't aware of the threats they can pose. That's right; cockroaches aren't just unsightly pests to have around the home; they can also spread disease-causing bacteria and pathogens. They pick these contaminants up while out in the world and then bring them into our homes, spreading to any surface they touch. Diseases that cockroaches can spread include:
Salmonellosis

Typhoid Fever

Cholera

Dysentery

Leprosy

Plague
If you want to keep cockroaches and the dangerous diseases they spread out of your home, you need professional assistance. Contact All Pest Control & Solutions to learn more about our cockroach control services.

Schedule Your Free Inspection
Complete the form below to schedule your no obligation inspection.