Professional Pest Control For Pembroke, VA Homes & Businesses
Known as the Gateway to the Cascades, Pembroke, Virginia, is full of beautiful mountains, cascading waterfalls, and other natural beauty. It also provides a safe, family-oriented place to call home. Our endless outdoor spaces and the activities they offer mean that you and your family will always have something to do!
Unfortunately, our expansive outdoor areas mean that many different rodents, insects, spiders, and other pests live all around us. Many of these pests have learned that our homes and businesses offer them food and shelter. To help you keep opportunistic pests out of your indoor or outdoor spaces, get help from a local professional. At All Pest Control & Solutions, we can provide you with effective and affordable pest control solutions. Dedicated to our customers and offering superior pest control services, trust us with your pest control needs!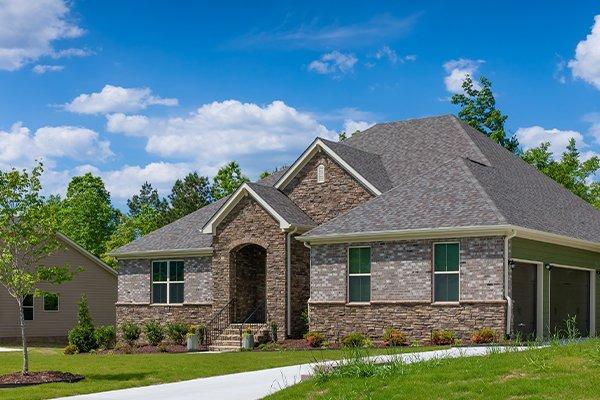 Home Pest Control In Pembroke, VA
Your home is your sanctuary and probably your most significant investment. To protect it and your family from dangerous or destructive pests, it is essential to implement regular pest control services. Pests are a year-round problem in Virginia; keep them out of your Pembroke home for good with the help of our year-round pest control services.
We protect homes against more than 30 of our area's most common pests through our home pest control plans. We have three different plan options to ensure that we meet your specific pest control needs!
First, we perform an inspection to understand the pest problems you are dealing with. Then we will perform customized treatments, utilizing Integrated Pest Management to ensure the safety of your property and family. Finally, if pests come back, we do too, and at no charge! To get started, give us a call today!
Commercial Pest Control In Pembroke, VA
Pests are a threat to any business, big or small; the best way to stop them from finding their way into your Pembroke business is to partner with a professional. Pests will do more than just cause damage to your business's reputation; they will spread diseases, create unpleasant odors, contaminate food, and damage your products.
At All Pest Control & Solutions, we are committed to offering business owners a safe way to guard their inventory, facilities, customers, and employees from pests. We protect commercial properties against pests using the following three steps:
1. Onsite inspection

2. Development of a treatment plan and accurate quote

3. Implementation of a year-round pest control plan utilizing Integrated Pest Management
Our commercial pest control plans offer a long-term solution and provide you with peace of mind knowing that your property is fully protected against pests. Begin guarding your commercial property against pests today. Reach out to us and schedule an inspection!
Pembroke's Complete Guide To Box Elder Bugs
Box elder bugs are unique-looking insects that often wind up inside our Pembroke homes, usually in the fall, as they seek shelter for the colder winter months. These flattened, elongated insects have a unique color pattern; they are black with contrasting orange markings on the back and along the wing's edge. Their colors are why they are also called "Halloween bugs."
These insects are closely associated with box elder trees and other seed-bearing trees; they use their sucking mouthparts to feed on the sap of leaves, stems, and young seeds. They typically cause no harm to people, but they are a nuisance to deal with inside our homes. Not only is having large numbers of insects crawling through your house not ideal, but their feces will stain fabrics and surfaces, and when they feel threatened, they produce a strong unpleasant odor.
Ongoing pest control coverage from our professionals is the best way to keep these insects from entering your home year after year. Keep box elder bugs and other pests out of your Pembroke home with the help of our reliable and effective pest control services.
Why Do It Yourself Termite Control Is Ineffective In Pembroke
There is usually an easy way to do something and a difficult way. When it comes to termites, trying to take care of the problem on your own is difficult, while partnering with a professional is the easy way!
Though DIY termite solutions are available on the market, using them is often ineffective and leads to more significant problems. Ineffective DIY treatments not only cost you time and money but allows the termites to continue feasting on your home's structural wood, causing more and more damage each day. Also, if you do not mix or use the chemical correctly, it poses a danger to you and your family.
The best way to ensure that wood-eating termites don't cause significant damage to the structure of your Pembroke homes is to partner with All Pest Control & Solutions. We can identify a termite problem in its infancy through our annual termite inspections and effectively treat the infestation before significant damage is done to your home. To schedule a termites inspection and guard your home against destructive termites the easy way, call today.

Schedule Your Free Inspection
Complete the form below to schedule your no obligation inspection.