Professional Pest Control For Pulaski, VA Homes & Businesses
Pulaski, VA, the cozy town, is located right in the heart of the New River Valley. With a rich history and a friendly community, there's so much to love about life here in Pulaski. Unfortunately, local pests are also excited about making Pulaski their home. These year-round intruders pose a real threat to Pulaski property owners, exposing homes and businesses to the many dangers of infestation.
The best way to protect your property from pest infestation is to rely on help from pest professionals. All Pest Control & Solutions is a locally owned and operated family business that provides comprehensive pest solutions to properties throughout Pulaski County and the surrounding areas. We service over 8,000 homes and businesses, remaining dedicated to superb customer service and lasting results for each one of our customers. Call us today.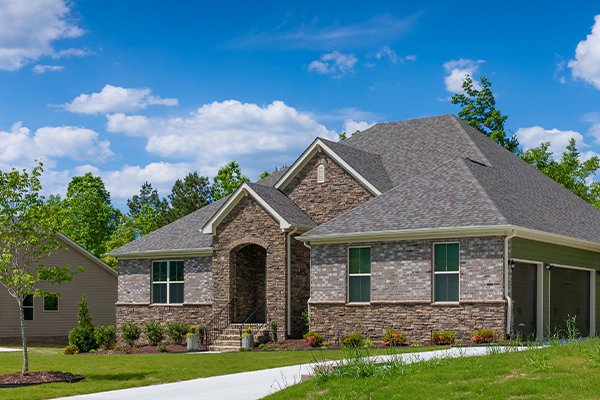 Residential Pest Control In Pulaski, VA
If you want to guarantee pest protection for your home, you've come to the right place. At All Pest Control & Solutions, we provide comprehensive residential pest control services that cover your Pulaski home from more than 30 common Virginia pests. Each of our three home service plans can be customized to meet your particular needs:
All Pest Essential
Starting at $65

Six visits per year

Exterior treatment

Interior as needed

Cobweb removal (by eaves and decks)

Stinging insect removal
All Pest Plus
Starting at $85

All Pest Essential Plan + Termite Monitoring
All Pest Complete
Starting at $115

All Pest Plus Plan + Seasonal Mosquito Treatments & Seasonal Exterior Tick Control
After determining the nature of the infestation, we get right to work treating the area thoroughly and effectively. Our IPM (Integrated Pest Management) solutions guarantee a pest-free property that is safe for you and your loved ones. Whatever kind of pest problem you're facing, we promise you the comprehensive protection you deserve. Contact us today to get started.
Commercial Pest Control In Pulaski, VA
If you're concerned about the presence of pests in your Pulaski business, the safest approach you can take is to get help from the experts. Our commercial pest control solutions are the best way to protect your Pulaski business from the dangers of infestation. All Pest Control & Solutions is proud to service a variety of local businesses, bringing personalized solutions that target the root of the problem and treat it from the inside out.
We come up with customized pest control solutions that guarantee a pest-free property safe for you, your employees, and your customers. We return for free re-treatments as necessary, and we won't stop until your business is completely safe and pest-free. We are a VOB Veteran Certified, SWaM Certified company that services government facilities and provides treatments that follow EVA compliance regulations. Get in touch with us today to discuss your commercial pest control needs; we look forward to helping you.
Five Bed Bug Control Tips For Pulaski Homeowners
Bed bug infestation is a total nightmare that all homeowners definitely want to avoid. It's a problem that can spread rapidly, which is why it's a good idea to get ahead of the issue. To be proactive in your bed bug prevention efforts, here are five tips to keep in mind:
Keep a clean, tidy space and eliminate clutter to reduce bed bug harborage areas.

Regularly wash and dry all of your bedding, linens, and clothing on high heat to kill off bed bug activity. Utilize protective encasements for all of your mattresses and box springs.

Carefully inspect all items coming into your home, like secondhand furniture, clothing, and luggage.

Steam clean and vacuum around furniture, upholstery, curtains, and rugs.
The most effective way to deal with a bed bug problem is to rely on pest experts. All Pest Control & Solutions provides thorough bed bug treatments that give you pest-free results and peace of mind to sleep through the night. Protect your home and your loved ones from bed bugs, and call us today.
What Are The Best Mosquito Control Methods For Pulaski Properties?
Mosquitoes are bloodsucking vector pests that feed on our blood and can potentially transfer a long list of vector-borne illnesses through their bite. That puts your health in danger, which is why it's important to be preventative in your mosquito control efforts. Here are some tips for reducing your exposure to mosquitoes:
Fix any ripped or damaged door and window screens.

Get rid of sources of standing water.

Keep vegetation well-trimmed, and keep the grass short.

Maintain functioning gutters and downspouts.

Wear mosquito repellent and clothing treated with DEET.

When possible, keep windows and doors closed.
For the best results, your best bet is still to secure professional mosquito control and prevention services. All Pest Control & Solutions is here to protect your property from the presence of these parasitic pests. Contact us today to discuss your mosquito control needs; we're here to help.

Schedule Your Free Inspection
Complete the form below to schedule your no obligation inspection.