Professional Pest Control for Radford, VA Homes & Businesses
Radford is an independent city located within the Montgomery County area. Our little community has many different people as well as many different pests. If pests such as termites, bed bugs, spiders, mice, rats, or ants are causing problems in your Radford home or business, trust that All Pest Control & Solutions will care for them for you. We provide many different pest control services for both residential and commercial properties. No property is safe from pests, which is why we have developed effective pest control and treatment methods to remove existing pest problems and to ensure they never come back. Reach out to All Pest Control & Solutions for more information about what we can do to keep your home or business protected from pests year-round.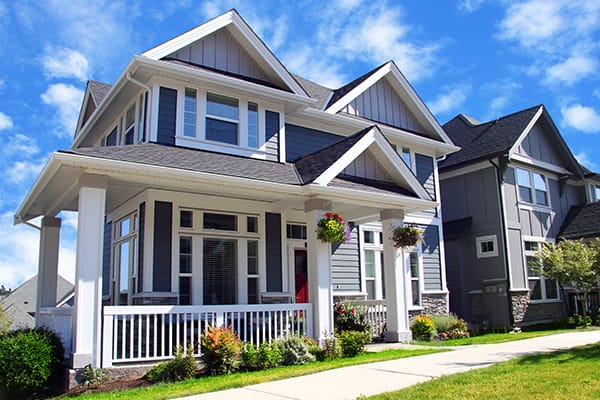 Home Pest Control In Radford, VA
Throughout the year, pests such as rodents, insects, and spiders are constantly trying to invade your Radford home, where they can damage property, spread diseases to your family, and cause frustration. To avoid the stress that pest infestations cause, turn to the pest control experts here at All Pest Control & Solutions for all your pest control needs. We offer seasonally designed, proactive home pest control programs to ensure all your pest control problems are solved. Our home pest plans are effective and affordable to meet the specific needs of your Radford home and budget. At All Pest Control & Solutions, we provide three different home pest control plans:
All Pest Essential

All Pest Plus

All Pest Complete
No matter which home pest control program you choose, you will always receive bi-monthly service visits, year-round pest protection, and coverage of 30+ pests. Contact us today to find out which residential pest control plan is right for your Radford home.
Commercial Pest Control In Radford, VA
Finding pests in your Radford commercial property is unacceptable when it comes to running a business. Whether you find ants trekking across your floors or rodents hiding in your attic space, pests in your business can lead to damaged products, contaminated surfaces, and a ruined reputation. No matter what industry your business is in, professional pest control is a must to ensure your commercial property remains protected. All Pest Control & Solutions provides high-quality commercial pest control services for hotels, schools, warehouses, food-processing facilities, restaurants, and so much more. With All Pest Control & Solutions on your side, you can maintain a safe, clean, and productive business environment. Our pest technicians won't just treat the symptoms of your pest infestation; they'll identify and remove the source of your pest problems. We will eliminate current pests in your Radford business and take the extra step to implement preventative measures around your property to ensure they won't return. Give us a call today to learn more about what our commercial pest control programs can do for you.
Guide To Identifying Bed Bugs In Radford, VA
When you think of bed bugs, what image comes to mind? Many people don't have a solid picture of what bed bugs look like, making it more challenging to identify when your home or business has a bed bug infestation. Bed bugs are tricky pests that can invade your Radford property without your knowledge. Bed bugs are hitchhiking pests. They depend on us to get from point A to point B. These blood-feeding insects crawl onto bags or clothing and then wait for you to bring them into your home. It is difficult to prevent bed bugs from invading your property for this very reason. To identify if bed bugs have gotten into your Radford home or business, keep an eye out for signs of bed bug activity such as:
A strong, musty odor, which can indicate a large infestation.

Spots of dried blood on your covers.

Reddish-brown excrement on your sheets, furniture, or bedclothes.

Bed bugs themselves are small, flat, oval insects that resemble the shape and size of an apple seed.

Small white bed bug eggs inside pockets, carpeting, or fabric folds.
Bed bug infestations are extremely difficult, if not impossible, to eliminate without professional help. If you want the most effective bed bug control services available, turn to All Pest Control & Solutions. Reach out to our licensed pest control professionals today to learn how we can help.
How Much Damage Can Termites Cause In Radford, VA?
Termites are prevalent pests capable of living in some of the coldest states, although they are more common in the southern part of America. Radford property owners deal with the threat of termite damage every year. Whether you own a home or business in our area, termites are a significant problem that must be dealt with promptly to avoid costly repairs.
What makes termites such destructive pests, and how much damage can they inflict to your property? One of the reasons termites are such a problem is because termites invade silently. It is almost impossible to identify termites in your Radford home or business unless you are actively looking for signs of their presence. Another reason why termites are destructive is that they can eat through a lot of wood in a fairly short time. Even a small termite colony can inflict significant damage to the structure of a property. Several alarming statistics show termites are the most destructive pests globally when it comes to how much damage termites do. In the United States alone, termites cause about 5 billion dollars worth of property damage every year. To stop the damaging effects termites can have on your Radford home or business building, turn to the pest professionals at All Pest Control & Solutions. We offer several different pest control programs to cover a wide variety of common Virginia pests, including termites. If termites are causing problems on your property, All Pest Control & Solutions has a solution for you. Contact us today to get started.

Schedule Your Free Inspection
Complete the form below to schedule your no obligation inspection.