Comprehensive Pest Control In Rich Creek, VA
The small town of Rich Creek sits along the border between Virginia and West Virginia and provides its residents with scenic views of the New River. Rich Creek is a primarily residential area with winding, friendly streets where neighbors know one another. With a quaint downtown filled with businesses both big and small, there's a lot to love about this town. At All Pest Control & Solutions, we understand how stressful handling pest problems alone can be, which is why we're dedicated to bringing our community the most reliable pest control solutions around. Whether you're a homeowner or a business owner, whether you're facing bed bugs, termites, rodents, or ants, we can help. Our Giles County pest control is proven effective and as a QualityPro certified company, we uphold the highest standards of safety in the industry. To learn more about our services and how they can benefit your property, contact us today.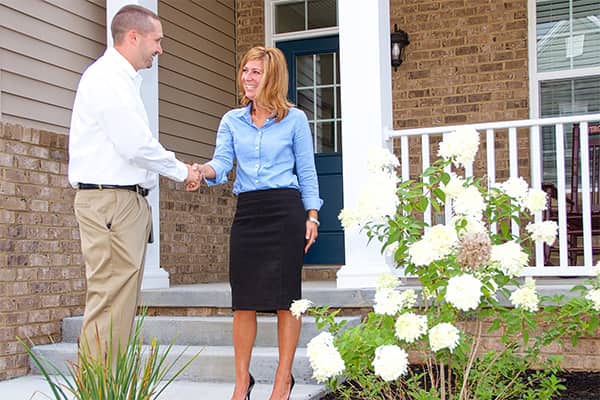 Residential Pest Control In Rich Creek

As a family-owned, family-operated business, it's our mission at All Pest Control & Solutions to bring homeowners the safest pest control available. All of our methods are built around the Integrated Pest Management approach, which means that we will use safe chemicals judiciously and work to provide both immediate and lasting relief from pests. The three plans we offer homeowners are:
All Pest Essential. With six treatments throughout the year, your home will be protected from over 30 common area pests. We will treat both the interior and exterior of your home, remove cobwebs, and tend to stinging insects.

All Pest Plus. This program has the added benefit of termite monitoring for extra protection from one of the most costly pests you can encounter.

All Pest Complete. Our most comprehensive program also provides seasonal protection from mosquitoes and ticks.
For more information on our residential pest control plans, contact us today.
Commercial Pest Control In Rich Creek

At All Pest Control & Solutions, we are dedicated to providing local businesses with the highest quality comprehensive pest control services. For the last decade, we have been entrusted to care for countless local properties because the services that we provide create real results. We follow Integrated Pest Management, which means that from your initial inspection through routine maintenance, we will always take the safest approach and work to build long-lasting pest-free results. When we monitor our work, this allows us to change course if necessary and customize a plan that is specific to your business. Whether you run a warehouse, restaurant, or retail operation, we are here to serve you. To learn more about our commercial pest control programs, contact us today.
How to Tell If Your Rich Creek Home Has a Termite Problem

Your Rich Creek home is in constant threat of being overrun by termites, and if this happens, the worst thing you can do is ignore the signs and let the problem fester. Here are some of the telltale ways to know if your home has a termite infestation:
Seeing termite swarmers

Bubbling paint and wallpaper

Noticing tiny pinholes in wood

Piles of discarded wings

A musky odor

The presence of mud tubes and mazes

Wood with a shredded appearance

Hollow walls

Doors and windows that can't close
If you notice any of the aforementioned signs, your home might be suffering from termite damage. At All Pest Control & Solutions, we work to protect homeowners like you from the negative effects of termites. We provide thorough inspections, use Termidor® termiticide/insecticide, and follow-up regularly to ensure the quality of our work. For more information on termite control, contact us today.
The Complete Guide For Keeping Rodents Out Of Your Rich Creek Home

When rodents gather inside or around your Rich Creek home they can bring absolute chaos with them. From illnesses like salmonellosis and tularemia to property damage to flea infestations, rodents are trouble. In order to keep them out of your home, try these helpful hints:
Seal openings. Rodents can sneak through everything from crevices in your foundation to openings around doors, so fill any gap or opening you see with steel wool, wire mesh, or silicone-based caulk. It's also important to be cautious of leaving doors and windows open for extended periods of time, as rodents can easily scamper undetected

Tend to the landscaping. Rats are skilled climbers, so trim back trees, hedges, bushes, and other landscaping that may be in contact with your home.

Keep things clean. Rodents love a mess and can use it to find food and shelter. Things like removing clutter, vacuuming and disinfecting regularly, and paying special attention to food residue are all crucial to preventing a rodent problem.

Fix leaks. A water source is very important for rodents, so be sure to check for problematic faucets, showerheads, pipes, and bathtubs on a regular basis, fixing them if anything comes up.

Be thoughtful around food. If rodents sense that there is food lying around your home, they are very persistent in their pursuit of it. Keep leftovers in properly sealed containers, dispose of anything that's past its expiration date, and don't let trash pile up.
For more information on rodent control, contact All Pest Control & Solutions today.

Schedule Your Free Inspection
Complete the form below to schedule your no obligation inspection.