Professional Pest Control For Shawsville, VA Homes & Businesses
Those of us who live and work in Shawsville know that it is a great place to make a home and raise a family. It is quiet but also has the convenience of being 15 minutes from two larger cities. And while Shawsville provides a quiet escape from that big city life, it can't provide an escape from pest problems.
Fortunately, there is a locally-owned pest control company that has been protecting the residents and businesses of Shawsville since 2012. We are All Pest Control, and we offer a wide range of treatments that are designed to fit your needs. Some of these services include:
Residential and Commercial Pest Control

Termite Control

Rodent Control

Wildlife Removal

Moisture Control

Bed Bug Control

Mosquito Control

Real Estate Inspections
Whatever you need, we are here for you. Call us today and let us get to work making you another satisfied customer.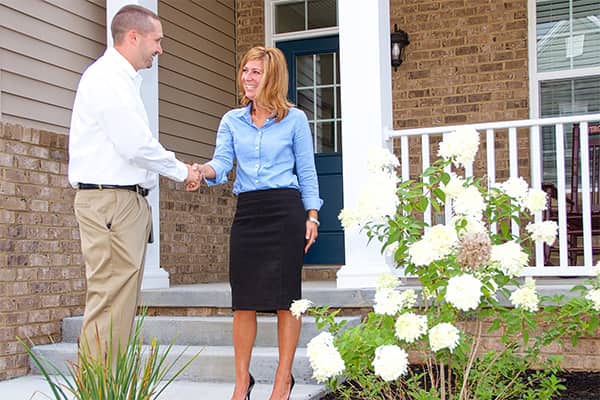 Home Pest Control In Shawsville, VA
The peace and quiet that comes with living in a smaller town is great, but living in a more rural area also means that it is more common to have pests around your home. At All Pest Control, we know how important it is to keep these pests under control so you can relax and enjoy your time at home without worrying about them and the problems they can cause.
We also know that everyone has different needs and budgets when it comes to pest control. That is why we offer a variety of pest control plans for you to choose from. Whichever home pest control plan you choose, it will include the following:
Year-round pest control
Bi-monthly visits

Coverage against 30+ common area pests

Exterior treatments

Interior treatments on an as-needed basis

Cobweb removal

Stinging insect removal

Free re-treatment
Our more advanced plans can also include termite monitoring, mosquito treatments, and exterior tick control. Whatever your needs, we have a plan for you. All our plans are guaranteed effective, so you can relax and enjoy your time at home without worrying about pests.
Commercial Pest Control In Shawsville, VA
Keeping your business running is no easy task. There is so much to worry about daily without having to deal with the extra headache a pest problem can cause. Not only can pests be a headache for business owners, they can drive away customers, destroy your property, and threaten the health of everyone in your building.
Our highly trained pest control experts can develop a plan specifically for your business based on the needs of your building and your industry. We will not only eliminate any active infestations that you are facing, but we will also implement an Integrated Pest Management plan to prevent future infestations and keep your business operating pest-free. This means that you can focus on the important aspects of running your business without worrying about the problems that pests can cause.
Protecting Your Shawsville Home From Formidable Termites
There is no good pest to have around your home, but termites are one of the worst. These tiny pests can do thousands of dollars in damage to your home before you even know they are there.
Since termites can be difficult to spot, the best way to deal with an infestation is to prevent it from occurring in the first place. Here are some tips to protect your home from termites and the issues they can cause:
Eliminate moisture in and around your home by repairing leaky pipes, gutters, HVAC units, and faucets.

Replace rotten wood, loose mortar, and broken or worn weather stripping.

Keep an 18-inch gap between organic material and any parts of your home made of wood.

Store firewood at least 20 feet from your home.

Schedule a professional termite inspection annually.
For termite control and prevention, there is no substitute for professional help. Our technicians can identify areas of your home that may be attractive to termites and develop a prevention plan to keep these destructive pests away.
Five Tips To Stop Ants In The Yard From Invading Your Shawsville Home

Most days, it can feel like ants are just part of life in Shawsville. One of the most common pests in the world is ants, and they are everywhere. However, just because they are a common pest doesn't mean ants need to be a common sight inside your home. Here are five tips to keep these annoying and potentially dangerous pests out of your home:
Seal cracks and crevices around the exterior of your home.

Store food in sealed containers or in your refrigerator.

Clean up spills and crumbs immediately.

Keep pet food in an airtight container, and clean pet food and water bowls regularly.

Trim shrubs and bushes so they are away from the exterior of your home.
When it comes to ant control, there is a lot you can do on your own, but nothing beats professional help. Call us and let our trained exterminators protect your home, keeping ants outside where they belong.

Schedule Your Free Inspection
Complete the form below to schedule your no obligation inspection.