Radford's Step-By-Step Guide To Spring Pest Prevention 
5/14/2020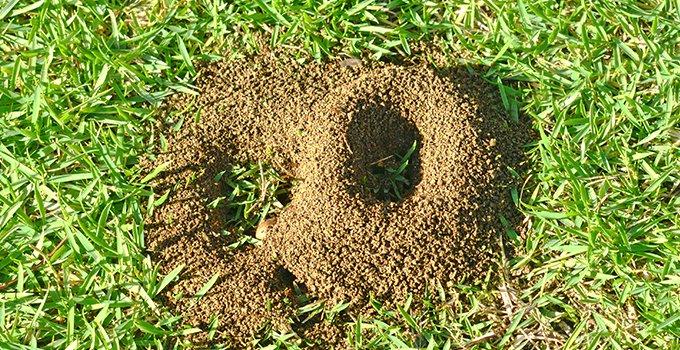 You might think that the menace is far away, but the spring season – and our local pest population – is about to make a dramatic debut appearance. As days become longer and the weather grows warmer, many different types of pests will begin to hatch or emerge from diapause and take over our backyards once again. Some of the most common of these include:
Ants
Stinging Insects (bees, wasps, hornets, etc)
Spiders
Rodents
Black flies
Each of these pests create a number of concerning issues for home and business owners including the possible spread of disease, property damage, and general stress or anxiety.
Pests such as rats and mice are notorious for spreading serious diseases to households, including hantavirus, salmonellosis, leptospirosis, and tularemia.
Nuisance pests, including black flies and spiders, create an unwelcoming atmosphere that only grows worse with time.
Stinging insects prevent you from enjoying any time outdoors, causing painful stings and even serious allergic reactions that warrant hospitalization.
Ant species of all kinds may pose dangers to your home, health, and happiness, using the warm springtime weather to boost their populations and grow new colonies.
Springtime pests are notoriously difficult to keep out of the house, due to infestations that seem to appear out of nowhere. As such, prevention is a crucial aspect of yearly spring-cleaning efforts.
Best Methods Of Spring Cleaning For Spring Pests
In conjunction with the usual spring-cleaning processes, Radford homeowners are advised to practice each of the following techniques.
A good place to start with spring pest prevention is to complete a good deep cleaning and de-cluttering of the home. Be sure to tackle the 'forgotten' places including the backs of closets, underneath heavy appliances, and around storage boxes. Keep an eye out for any signs of pest activity, such as damaged wood or eaten food. Spotting pests in or around these areas could be a sign that an existing pest infestation is present in the home.
Clear yard debris as soon as possible, removing leaves, branch piles, and other organic materials from around the home. Items such as tarps, toys, and plastic containers should be cleaned and put away to discourage infestation by spiders and other yard pests.
Next, be sure that you are equipped with the proper food and trash storage for the coming year. Trash should be removed from the home as often as possible and taken from the premises at least once a week. Plastic or metal storage bins provide a secondary level of protection for your food, mitigating the attraction of hungry springtime pests.
Seal all potential entry points, especially cracks around doors, crevices around windows, and breaks along the foundation of your home.
Concerned that springtime pests have already infiltrated your home or business? Request your complementary free inspection through All Pest Control & Solutions today.
All Pest Control Covers All The Bases
The threat of springtime pest infestation may cause home and business owners to worry a great deal, but this yearly circumstance doesn't need to be a continuous catalyst of fear. For more advice or assistance regarding the springtime return of pest activity, contact the professional service technicians at All Pest today.
For over two generations, All Pest Control & Solutions has lived by the mantra of getting it right the first time. A locally owned and family operated business, our knowledgeable pest experts have the tools you need to get and keep your home pest-free all springtime long. Interested in discovering the right pest control plan for your Radford property? Reach out to our office today.