Professional Pest Control In Eggleston, VA
Nestled against the idyllic New River, Eggleston, VA, offers much to its residents. Its close-knit community enjoys a life of peace and serenity, surrounded by acres of wild country in the jagged mountains of the Shenandoah. The town's rich history gives rise to many seasonal festivities, and its driving distance to larger cities makes it the perfect bedroom community for families of all kinds.
Eggleston is a quiet little town that rarely experiences much upset. However, its convenient location and less-traveled roads make it a perfect fit for population growth — of unwanted pest animals, that is. Home and business owners fight against increasing pest populations with every passing year, relying more heavily on Giles County pest control to keep their Eggleston properties safe.
If you're looking for fast pest relief for your Eggleston property, look no further than the professional team at All Pest Control & Solutions. We are Eggleston's premier provider of residential and commercial pest management, with local pest control services that identify, remedy, and prevent unwanted visitors from ever infiltrating your property. If you need help, All Pest Control & Solutions is the company to call.
Contact us today to receive a free quote for your property. Have some additional questions before we get started? Submit an online contact form.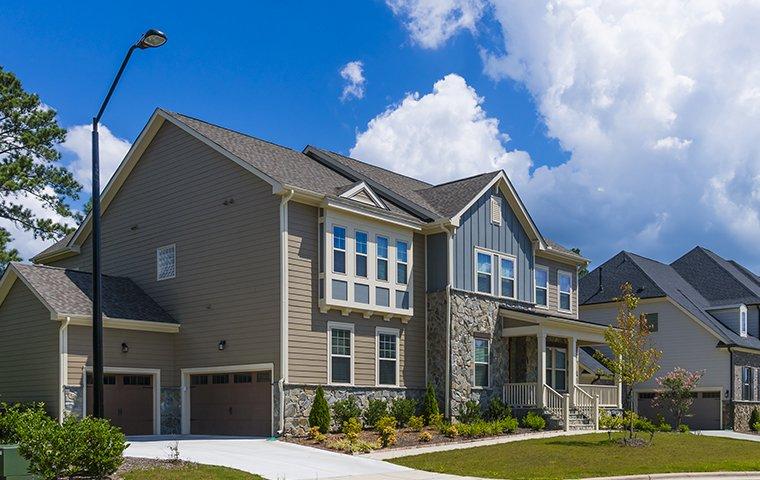 Residential Pest Control In Eggleston
The town of Eggleston is certainly no stranger to pest activity. The nearby expanses of untouched mountain land allow many species to grow and thrive, including dangerous mosquitoes, unsettling spiders, and even damaging pests like rats and mice.
The professionals at All Pest Control & Solutions understand this well, with years of experience dealing with pest concerns in the New River Valley. We've spent years creating some of the most effective approaches to pest control, with effective treatments and follow-up visits to ensure your expectations are always exceeded.
When you sign up to receive residential pest control services from All Pest Control & Solutions, you can expect:
A comprehensive analysis of your property by one of our highly trained technicians

The creation of a pest control plan that is tailored to your specific needs

The implementation of that plan using the most effective products and treatments

Regular check-ups to ensure the continued success of our services
Stop risking your family's safety and start making a difference in your home and yard. Get in touch with All Pest Control & Solutions today to begin working on a custom residential pest plan.
Commercial Pest Control In Eggleston
Your Eggleston business has a reputation to uphold. But even the tiniest pests can cause a large amount of damage, and if your small-town business has any indication of infestation, you and your reputation may suffer as a result.
Commercial pest control services from All Pest Control & Solutions grant the speed and discretion necessary to protect your bottom line from the effects of pests. Backed by a history of success and happy customers, the results we can provide are second to none. No matter your business or industry, All Pest Control & Solutions has what it takes to keep you safe from pests. Give us a call today to discuss a commercial treatment quote. We're happy to answer any questions you may have about our services.
Schedule Your Mosquito Control In Eggleston Before These Pests Arrive
The mosquito season in Eggleston begins in April and is projected to last as long as September or October. This is not a surprise. The town's convenient location in the valley, coupled with its close proximity to the New River, allows millions of these pests to breed during the summer months.
To stay safe, professional etymologists suggest scheduling mosquito control services long before these pests arrive. Not only will this reduce the population size near your yard or garden, but it may prevent serious illnesses from afflicting those you love. Learn more about mosquito control in Eggleston by contacting All Pest Control & Solutions. We provide seasonal programs to home and business owners in Virginia's New River Valley.
How Can I Tell If My Eggleston Home Is At Risk For Spider Problems?
The spider species of Eggleston put many homeowners on edge. While most species pose few dangers to local inhabitants, their unsettling movements and ability to bite do not inspire comfort. While you may not be consciously inviting spider species to visit your Eggleston home, there may be some risk factors present that draw them closer than normal. A few of these attractant factors include:
Wood piles near the sides of the home

Standing water sources

Secondary pest infestations
Investigate your property for all these signs and more by getting in touch with All Pest Control & Solutions. Our spider control treatments can remedy the problem right away.

Schedule Your Free Inspection
Complete the form below to schedule your no obligation inspection.