Professional Pest Control For Elliston, VA Homes & Businesses
With a location in the heart of Montgomery County, the town of Elliston is a charming area packed with residential properties and close to businesses thanks to its proximity to larger cities like Roanoke and Christiansburg. Despite its seemingly idyllic setting, the town boasts a healthy mix of pests, making it necessary to seek out professional pest control services.
At All Pest Control & Solutions, we understand how important it is to keep the pest population at bay. That's why our family-owned pest control company offers affordable, dependable, and modern pest solutions designed with your unique needs in mind.
If you need effective Montgomery County pest control services, contact All Pest Control & Solutions today to discuss your options and become pest-free!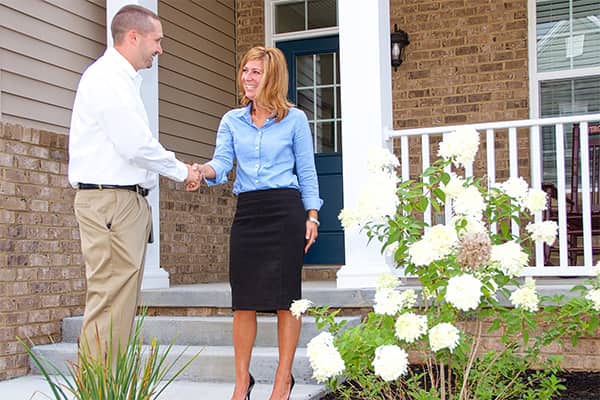 Home Pest Control In Elliston, VA
When you're home, you should feel safe and secure while spending time with your loved ones. Unfortunately, pest infestations make those feelings impossible, thanks to problems like property damage, disease transmission, and more.
To keep pests out of your home, our team works with you to provide the residential pest control services you need. We offer three different plans, so you know you're getting the guaranteed results expected from a premier pest control company. Some benefits you can expect include but aren't limited to:
Year-round protection against pests

Bi-monthly service (Six visits per year)

Exterior treatment

Interior treatment as needed

Cobweb removal

Stinging insect removal (up to 15ft)

Free re-treatment
Are you ready for the best residential pest control you can get? Contact All Pest Control & Solutions today to get started!
Commercial Pest Control In Elliston, VA
Pests have a nasty habit of disrupting your business operations. Even worse, an out-of-control infestation can lead to problems like negative reviews, sick customers, and even shutting down. We understand that's unacceptable, which is why we're ready and willing to step in and provide the commercial pest control you need.
With our service, you can expect us to get to the root of your pest problems, ensuring today's concerns are eliminated while future infestations are prevented. To accomplish this, we perform a three-step approach that includes:
Onsite inspection: We look for conditions that attract pests to your facility in addition to signs of current pest activity.

Treatment: Depending on our findings, we'll develop and execute a treatment plan with your business needs in mind.

Ongoing pest management: We'll provide weekly, monthly, or bi-monthly visits depending on your needs and wants.
With our Integrated Pest Management (IPM) approach plus biological controls, habitat manipulations, exclusion services, and mechanical controls (bait stations), you can count on getting back to business as usual in no time.
Reach out to All Pest Control & Solutions today to discuss your commercial pest control needs, and take back control of your business!
What You Need To Know To Keep Flies Out Of Your Elliston Home This Summer
It's no secret that flies are a nuisance pest that makes summer days annoying to endure. However, flies also pose a threat thanks to the diseases they spread, like salmonellosis and E.coli, among several others. Fortunately, there are things you can do to keep flies away from your Elliston home, such as:
Deny access: Make sure all windows and doors remain shut or at least screened.

Cover food: If you're outside, make sure all food is covered when not eating.

Food storage: After eating or grocery shopping, make sure all food and drink items are properly stored out of reach.

Trash: Make sure all trashcans have tightly sealed lids since flies love the smell of garbage.

Pets: It's a dirty job, but it's also necessary. Clean up after your pets go to the bathroom to prevent flies from swarming near feces.

Standing water: Like other insects, flies are attracted to water sources. Eliminate all sources of standing water like puddles, clogged gutters, and other sources.
The best way to keep flies away is with the help of trained professionals. Not only can they help eliminate your fly problem, but also, they can address any other pest concerns you may have at the same time.
Contact All Pest Control & Solutions today to discuss your fly control needs and take back control of your Elliston home!
How Dangerous Are The Spiders In My Elliston Home?
Spiders are arguably one of the least desired pests
to face in Elliston and the surrounding area. Not only are they creepy in appearance, but some species of spiders are also dangerous. While species like the house spider and wolf spider are relatively harmless, the ones to watch out for are:
Black widow spider

Brown recluse spider
If you're bitten by either of these spiders, immediate medical attention is necessary. Both spiders are highly venomous and can cause health complications like aching muscles, nausea/vomiting, rash, itching, and other problems. Some people are also allergic, making the bite even more dangerous.
Protect your home from spiders and other pests with the help of the team at All Pest Control & Solutions! Contact us today to get started!

Schedule Your Free Inspection
Complete the form below to schedule your no obligation inspection.