Pest Control In Riner, VA
Riner is a small community in Montgomery County, Virginia. Located south of Christiansburg, Riner is a census-designated place with a tiny population. But even small towns run the risk of pest infestations, especially ones that reside in humid southern states. Our warm and moist climate attracts pests from all over, so it's crucial for local property owners to start pest prevention early instead of waiting for a population to move in before you worry about it. Half of the battle is learning how to reduce the factors that attract pests to your home or business.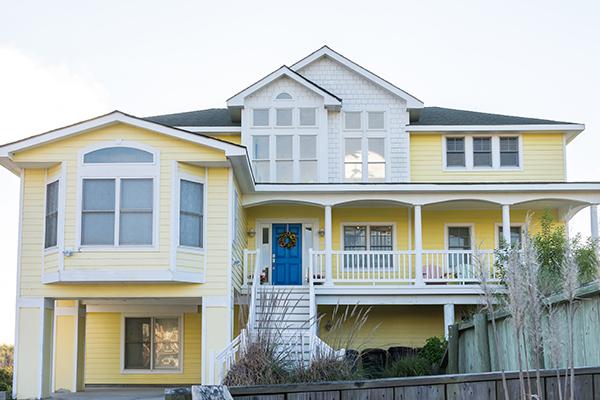 Residential Pest Control In Riner
Protecting your home from pests is about preventing infestations from starting in the first place. Unfortunately, most homeowners take a "wait until it's a problem" approach. But this opens you up to property damage, health issues, and even other pest problems. Instead, you should turn to professionals for residential pest control to prevent these building problems. At Alliance Pest Services, we use broad-spectrum insecticides and seasonally rotating granular baits to address all kinds of pests through these service packages:
Umbrella Basic: Our basic plan protects against mosquitoes and ticks, two of the most common parasites to plague Virginia yard.

Umbrella Plus: This plan offers protection against 25 different types of pests, including mosquitoes and ticks, and against pests like ants, rodents, and yellow jackets.

Umbrella Premium: This more comprehensive plan provides all the protection of our Plus plan with the added benefit of protecting against bed bugs.
For protection against all kinds of pests, turn to the residential pest control offerings at Alliance Pest Services today.
Commercial Pest Control In Riner
The even trickier kind of pest prevention involves businesses. Commercial properties are magnets for pest activity because pests are attracted to human activity. The more human activity there is, the more pests flock to an area. So, it stands to reason that businesses, which naturally have more going on day-to-day, can be at an even greater risk for pest infestations. This is why it's crucial for business owners to partner with experts for commercial pest control that prevents infestations before they can start – and can quickly remove them before they lead to loss of reputation and profit. At Alliance Pest Services, we can help you with this simple and effective process:
Inspection: We start with a thorough check of your property, looking for signs of pest populations or attractants that might be putting you at greater risk.

Treatment: Then, we treat your property with whatever methods you need. If you want to be shielded against the broadest range of pests, we offer service packages targeting specific infestations or protecting against all kinds.

Follow-up: We always check back a few weeks after our initial visit to ensure the problem stays gone and ensure customer satisfaction.
Protect your Riner business with commercial pest control from Alliance Pest Services.
What Riner Property Owners Ought To Know About Brown Recluse Spiders
While North America isn't home to as many dangerous spiders as some other parts of the world, there are a couple of varieties that are more dangerous than your run-of-the-mill house spider. Brown recluses are considered the most venomous spiders in North America, and they can invade human yards and structures. They are drawn to woody areas, and they tend to only emerge at night when they hunt their prey. That brings up a good point about how spider infestations start in the first place: they are attracted by existing pests. That means that proper spider protection is really about overall pest prevention. To shield your property against the wide range of insects that can get in and attract dangerous spiders, you should turn to the professionals at Alliance Pest Services. We can eliminate pest infestations and use specific methods to prevent house spiders. Get started today by calling us or visiting us online.
How To Spot Termite Problems In & Around Your Riner Home
Termites are some of the most dangerous pests around. While they don't harm people or animals directly, their extensive damage can lead to larger structural issues. That's why it's essential to know how to spot the early signs of a termite infestation rather than waiting for a termite colony to be apparent before you act. Here are some of the steps you can take to make sure termites never threaten your home:
Yard Activity: Termite colonies tend to form outdoors first, then move to wooden structures for their ready food source. If you spot discarded wings – a sign of termite swarmers starting new nests in your yard – or if you spot signs of mounds or tunnels, call the experts immediately.

Wood Damage: Termite damage can be tough to spot until it's already far along, which is why it's important to get routine inspections rather than waiting for the signs to reveal themselves. That said, if you notice warped woods around your home, it's a clear sign of existing termite activity.

Inspections: The easiest way to make sure you're on top of termite concerns is with assistance from experts. Let Alliance Pest Services inspect your home today to make sure termites aren't forming.
Protect your Riner home from termites the right way with assistance from Alliance Pest Services.

Schedule Your Free Inspection
Complete the form below to schedule your no obligation inspection.