Professional Pest Control For Vinton, Virginia Homes & Businesses
While you will find many small communities around Virginia, no city could compare with Vinton, Virginia. This town lies near the city of Roanoke in the central corridor of the state, bordering Smith Mountain Lake. Smith Mountain Lake is one of the best-loved natural spaces in the area, which houses thousands of boat slips from corner to corner. With so many things to see and do, Vinton, Virginia, is one of the most beautiful places to settle down along the Central Virginia area. Areas high in water content, humidity, and natural areas are known to incubate large numbers of pests, and here in Vinton, Virginia, this remains true. Moisture-loving insects such as cockroaches and termites quickly devalue local homes and businesses, while smaller creatures such as ticks and mosquitoes thrive on the tall grasses and stagnant water. Without proper pest prevention, home and business owners in Vinton, Virginia, will experience a barrage of dangerous creatures, sometimes resulting in serious injury or illness.
The dedicated team at All Pest Control & Solutions has everything you need to keep your Vinton, Virginia property safe from pest activity. Serving the surrounding area since 2012, All Pest Control & Solutions has been offering residential, commercial, and specialty pest services that eliminate pests from any building. To learn more about how our discreet services could best assist your needs, please reach out to All Pest Control & Solutions now.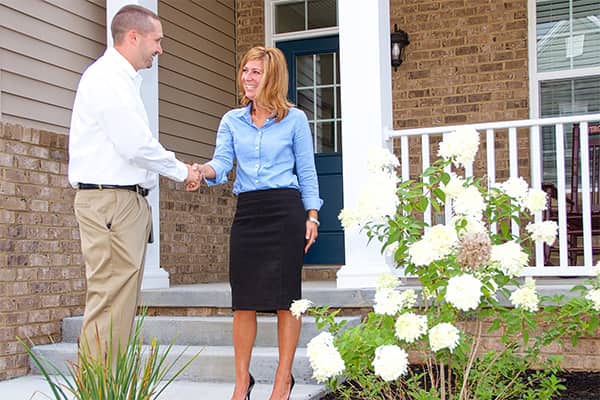 Home Pest Control In Vinton, VA
No matter where you live in Vinton, Virginia, your need for pest control will be the same as anyone else. The amount of water, the high temperatures, and the mild winter seasons allow pests to thrive nearly year-round and may put your home in significant danger.
All Pest Control & Solutions offers homeowners a holistic, all-inclusive pest control plan that focuses on delivering excellence with every treatment. We offer three uniquely designed pest control plans adaptable to any yard, pest, and budget.
All Pest Essential: This plan provides year-round protection against more than 30 different types of pests. Exterior and interior treatments create a preventative barrier for stinging insects, spiders, and more.

All Pest Plus: One of our more popular pest control plans, the All Pest Plus protects your home from invading pest species, as well as any invasive termite that may be nearby.

All Pest Complete: This program combines all of the benefits found in the above plans while adding seasonal mosquito and tick treatments on a seasonal basis.
Let All Pest Control & Solutions revolutionize the safety of your Vinton, Virginia home. Call us today to book a residential pest control plan or have any questions you may have, answered by a reputable pest control agent.
Commercial Pest Control In Vinton, VA
The pest protection of residential homes is important for many Vinton, Virginia families. However, it is important to note that a company's commercial pest control plans in this area are equally or even more important. Pest threats faced by businesses in Vinton, Virginia, may cripple income sources, scare away paying customers, and damage reputations online and in person.
The best way to protect your commercial enterprise is to trust in the services of All Pest Control & Solutions, your local provider of customized, guaranteed pest control plans. We begin your commercial services with an initial inspection that identifies already present pest species. Next, our team provides you with a blueprint for managing new pest species and treating any established populations that are already on the premises. We treat businesses in a variety of industries, including:
Warehouses

Medical Facilities

Office and Government Buildings

Schools and Educational Facilities

Multi-Family Unit Housing

Hotels

Restaurants and Food Service

Food Processing

Manufacturing

Food And Non-Food Retail
Learn more about our commercial pest control plans here.
Can Essential Oils Keep Spiders Away From Vinton, VA Homes?
Spiders are unsettling and undesirable pests around the Vinton, Virginia area and often create unwanted stress and anxiety for homeowners. Many internet sources support the use of essential oils such as lemon, lavender, and eucalyptus to remove spiders. However, only use essential oils as a preventative, not as a treatment.
Provide your home with spider control treatments that work by contacting All Pest Control & Solutions now.
Termite Control: Stop Termites On Your Vinton, VA Property
Drywood, dampwood, and subterranean termites are hazardous pests to house around your Vinton, Virginia property. All Pest Control & Solutions design their termite control treatments to identify, eliminate, and prevent termites from setting foot in your building.
Schedule a termite inspection with us today to build a pest program that's right for you.

Schedule Your Free Inspection
Complete the form below to schedule your no obligation inspection.